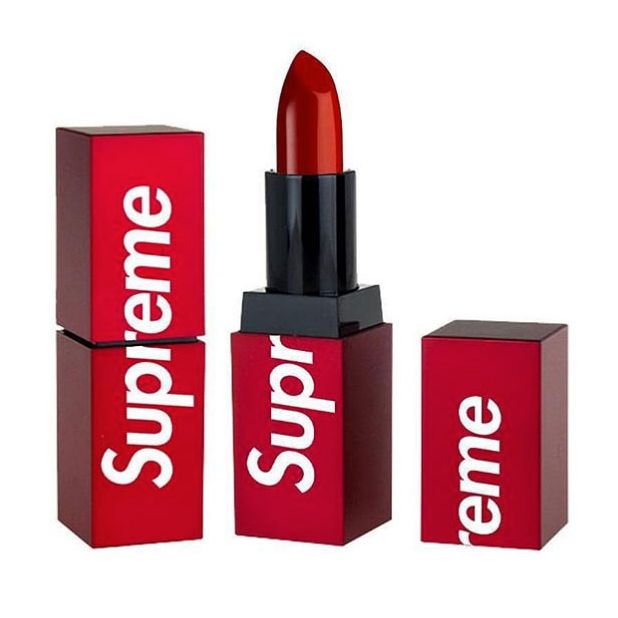 The lipstick.
Photo: Instagram/Snobette
The Supreme-centric Instagram world is aflutter with rumors that the streetwear brand is going to expand into makeup. An account dedicated to uncovering Supreme's unannounced products, @supreme_leaks_news, posted a photo of a red lipstick decorated with the Supreme box logo. They hedged pretty heavily in the caption, saying, "Supreme could possibly be releasing a lipstick at some point according to a leak we have seen."
The reactions were mixed. One commenter (rightly) pointed out that unless it was a collaboration with a makeup company, the formula would probably not be high quality. Others questioned why Supreme would release a lipstick when many of their fans identify as men, and were told that Supreme fans can wear red lipstick themselves … or have girlfriends they can gift the collector's item to. Still more (yes, there were so many opinions!) said it was the ultimate troll: Beauty fans wouldn't buy a lipstick to never use, but a true Supreme collector wouldn't use it and keep it in mint condition to resell.
One less controversial leak? They'll reportedly drop a dog collar next season. Much safer.