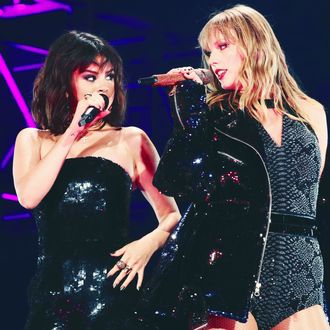 Selena Gomez and Taylor Swift.
Photo: Christopher Polk/TAS18/Getty Images
In honor of her best friend's 26th birthday, Taylor Swift made Selena Gomez a pretty frosted pink cake — a thoughtful treat that the actual birthday girl will never get to taste, as Swift is celebrating the joyous day without her.
Since early May, Swift has been on her worldwide Reputation tour, which has clearly forced her close relationship with Gomez to be long-distance. But as Swift explicitly writes across a photo of the cake in her Instagram Stories, she isn't letting a few hundred or thousand miles get in the way of her friendship. Meaning, she's still observing Gomez's 26th — just without her.
"Will I let distance stop me from celebrating my best friend's bday?" reads the caption over the cake photo. "I MEAN I COULD BUT WHY WOULD I WANT 2."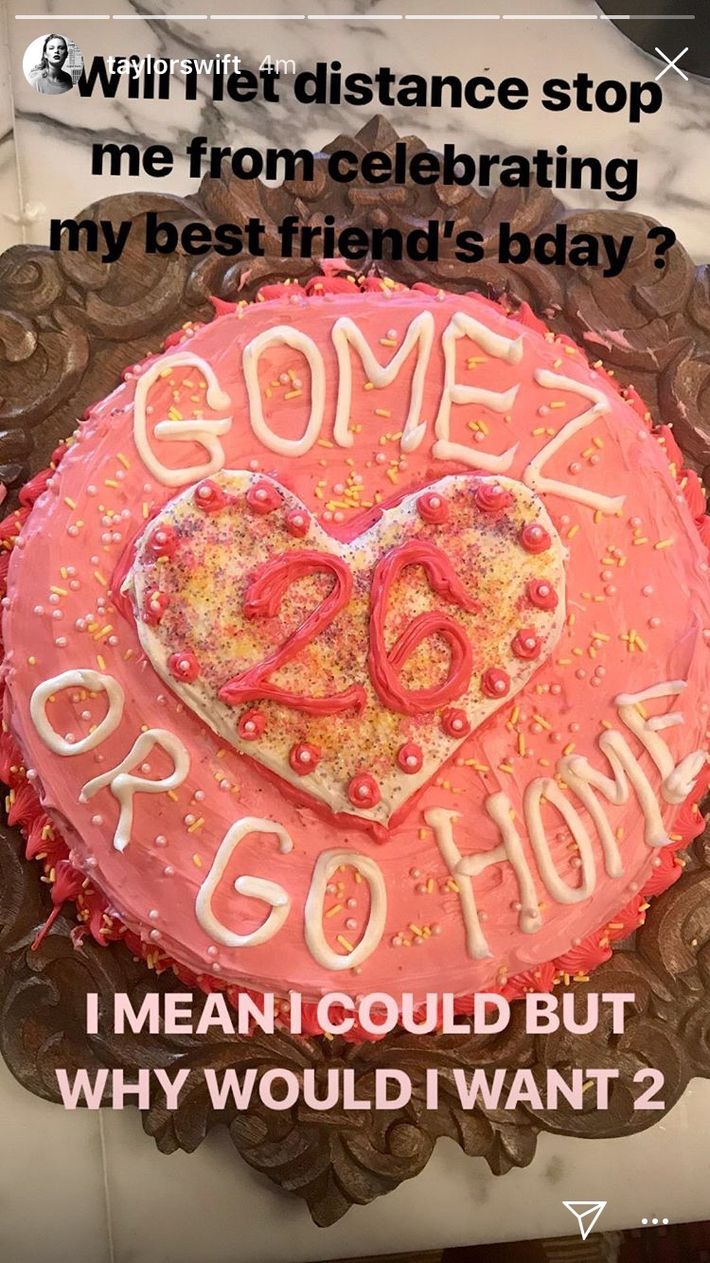 Gomez has yet to publicly respond, but that's probably just because she's busy celebrating with people in the flesh.