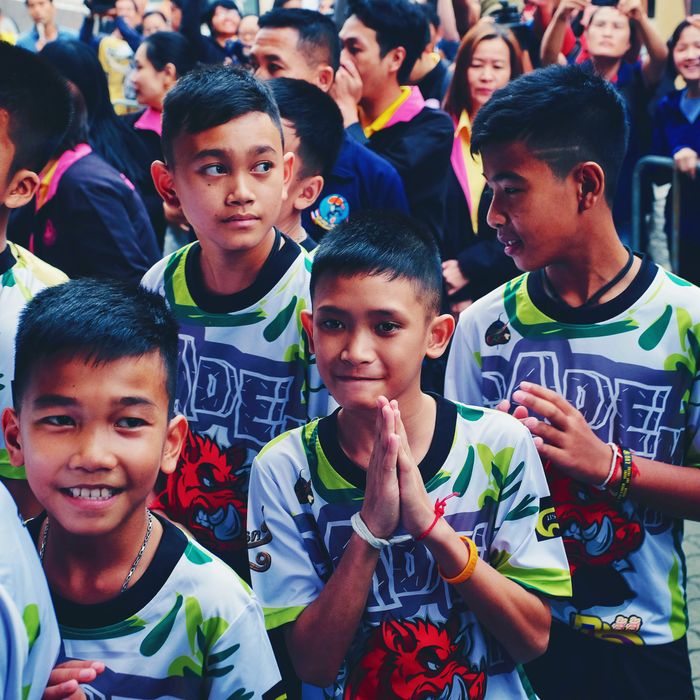 The rescued soccer players.
Photo: Linh Pham/Getty Images
The recent rescue of 12 Thai soccer players and their coach from a flooded cave captivated the world, so it isn't surprising that Hollywood would already think to make a film about the harrowing ordeal. Or rather, make that six movies.
Entertainment Weekly reports six (yes, 6) films are already in production about the nearly three weeks the soccer team and coach spent trapped in a Thai cave. Thailand's military government is overseeing the production of the films — which include traditional movies, as well as documentaries, movies, and other videos.
In general, the Thailand Film Office enforces existing regulations on films that are shot in the country by foreign companies, according to the AP. That includes vetting scripts, deciding who gets permits for rolling cameras, and in this instance, protecting the privacy of those involved in the recovery (including those who were rescued).
At the moment, there are five foreign films in the works about the Tham Luang Nang Non Cave rescue — including some that are scripted and some that aren't, EW notes. A Thai company is also reportedly working on a film as well.
No word on whether Elon Musk is involved in any of the films.