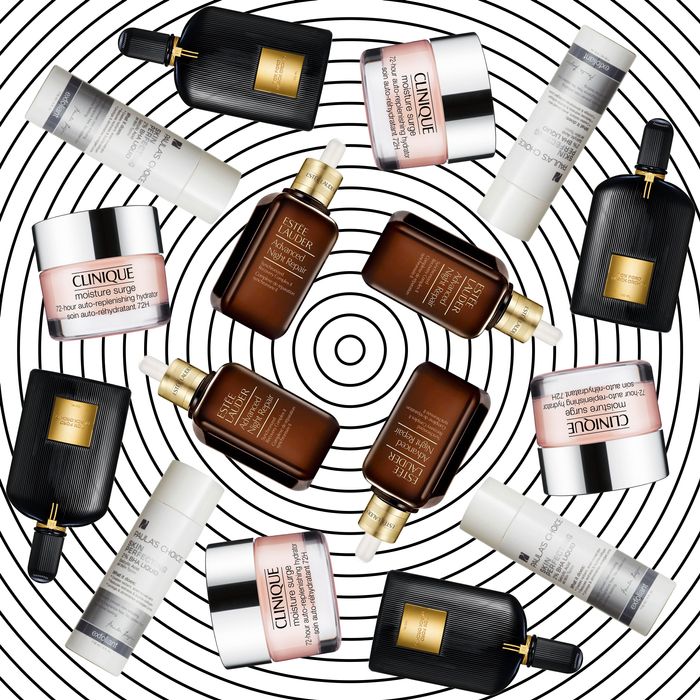 Friendly reminder: It's still July, which means we're currently in the midst of summer sales. Today, Nordstrom kicked off their very big, very fancy Anniversary Sale, which means a crazy amount of new arrivals are in-store and online at sale prices. Over 450 of those exclusives are beauty products. Don't panic. Whether you're looking to stock up on empties, cross off wish-list items, or avoid putting any effort into packing your carry-on, we picked out 12 of the best deals to jump to first.
The only catch? Prices will go back up in two weeks, so you have from now until August 5 to stock up. You're going to do great.
If you're on a heat-styling cleanse this summer, this trio of Bumble and Bumble favorites will get you that I style my hair with the wind and the sea look, all from the comfort of your landlocked city or carry-on.
TLC said it best: No scrubs, in life or on your face. Instead, try this effective yet gentle exfoliator solution, which gently dissolves dead skin and won't leave you irritated.
So you always smell great, have soft skin, and aren't at the mercy of an irritating, smelly hotel toiletry.
Diptyque goes on sale never — except for right now. These five mini candles ensure that you always get variety.
This trio (which includes one of the brand's popular tingly muds) will make sure you skin is prepped for all those summer photo ops.
It includes a set of a one of the most hydrating skin-care serums of all time.
This just has the right texture for summer: It's cooling and moisturizing, without making your skin feel greasy, creamy, or oily. It also allegedly keeps your skin hydrated for an incredible-sounding 72 hours.
This year, pink became the most popular lip color, beating red. This set comes with three options for "my lips but better" pink lips.
You don't have to be a beauty influencer to appreciate a cordless smart mirror that simulates natural light, magnifies stray brow hairs up to five times, and automatically turns on for you when your face is near.
Seductive unisex scent aside, this gorgeous set is just the thing to rationalize getting two bottles of this iconic fragrance at once.
This is an at-home red-light treatment that stimulates skin for a collagen boost.
If you buy something through our links, New York may earn an affiliate commission.