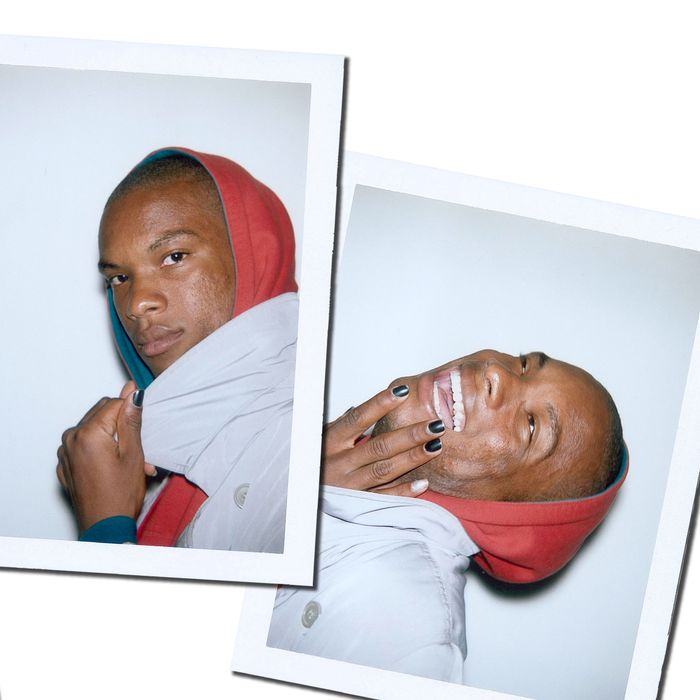 Left: Days wears a Burberry sweater and a Dolce and Gabbana earring; Center: Days wears his own clothing; Right: Days wears his own clothing.
Photo: Lucas Michael
Whether he's leading a SoulCycle class as an instructor or doing a stand-up comedy set, Ross Days is a natural performer. Astrologically speaking, you could say his success was written in the stars: Not only is he a double Leo with an Aries rising (the go-getters of the zodiac) but he also shifted careers thanks to a psychic friend who insisted he pursue comedic work. Days was on a break from grad school for social work and took the message to heart. "The first time I was in front of a microphone I was like finally. It was just me and my opinions." He spoke with the Cut about his dress collection, what he imagines to be in Oprah's handbag, and pancakes.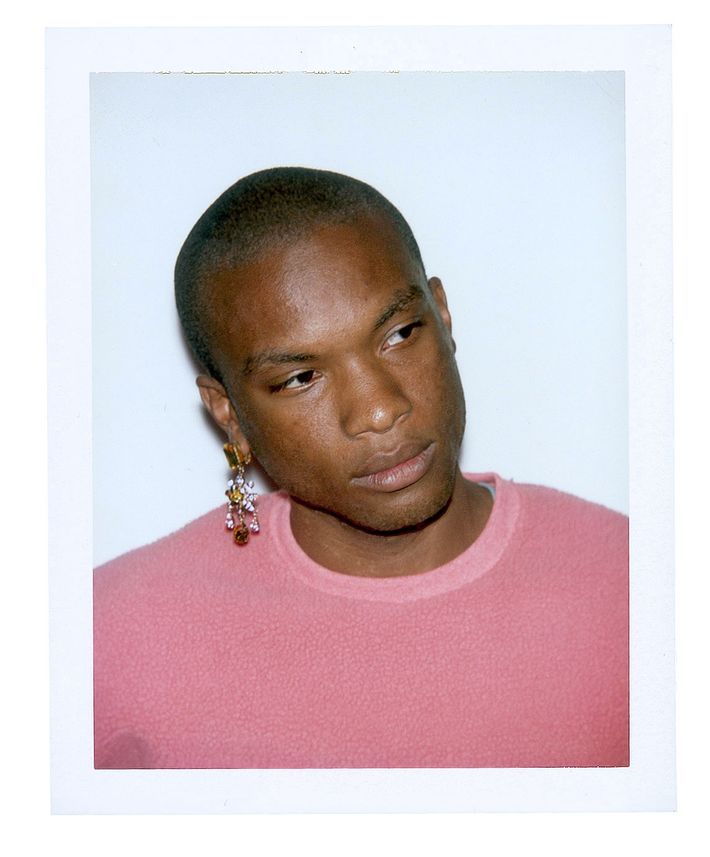 If you could be a magazine, what magazine would you be?
i-D.
If you could speak to animals, which animals would you want to talk to?
Every genre of cat. They speak to me already. I met a cat on the street yesterday and it was called to me. I was like I will protect you, white angel. And specifically female lions. I'm a Leo, 100 percent.
Sneakers or slippers?
I'm currently wearing Air Force 1s.
What's something your social-media followers don't know about you? 
I don't wear dresses entirely as a performance. I'm not wearing dresses for the 'gram. It's for my own personal expression. I spend a lot of time in ladies' clothes at home.
What was the last website you looked at?
An open-mic website.
If you could be outfitted by one designer for the rest of your life, who would it be?
That's the most painful question in the world. My favorite is Henrik Vibskov. He has really playful clothing and fun proportions. His women's line is like, an art woman's clothes.
What time is your alarm set for in the morning?
Depends on what class I'm teaching. If it were on my own choosing, it would be 9 a.m. I teach 8:30 a.m. classes. Ugh, that's horrible. I didn't realize that was so regular now. But I have this gift where once I hear a song I like, I go zero to one hundred.
What do you eat for breakfast?
I have a horrible diet. Pancakes are my go-to.
If you could only eat three things for the rest of your life, what would they be?
Hummus, cake, and pancakes.
What piece of clothing or accessory makes you feel most like yourself?
I have this yellow Pleats Please Issey Miyake dress. I'll wear it in the summertime and I feel like a yellow goddess.
If you were a color, what would it be?
Fire-engine red.
If you could be trapped in an elevator with one person, who would it be?
Oprah because she'd just be blessing me with her wisdom but is also entertaining. I hope she'd have, like, a baguette in her purse and a small vial of olive oil just to really pop it off.
If you could tell Donald Trump one thing and make sure he would listen, what would it be?
Money shouldn't guide politics.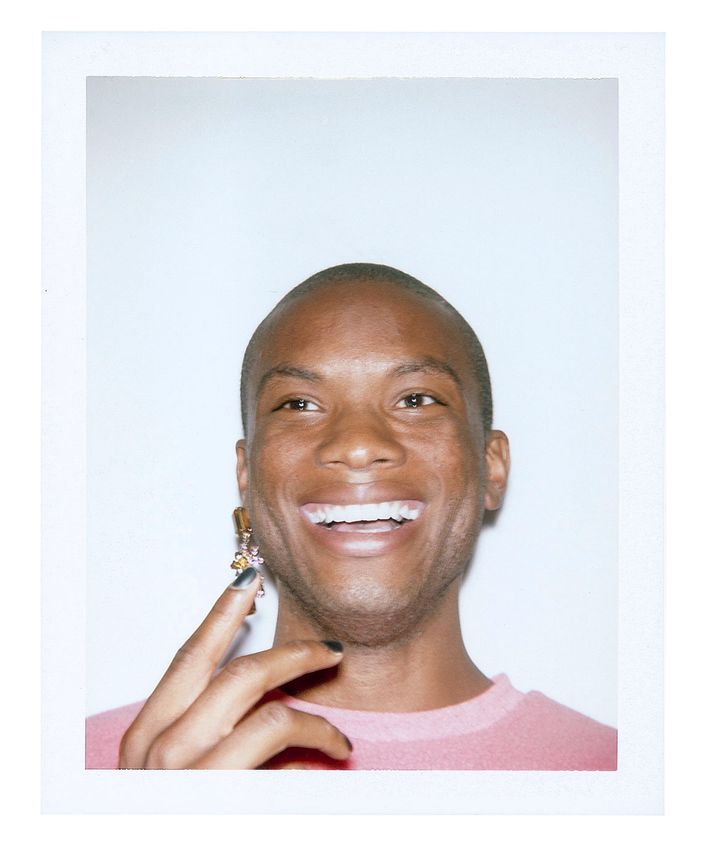 Ross Days wears a Burberry sweater and a Dolce and Gabbana earring.