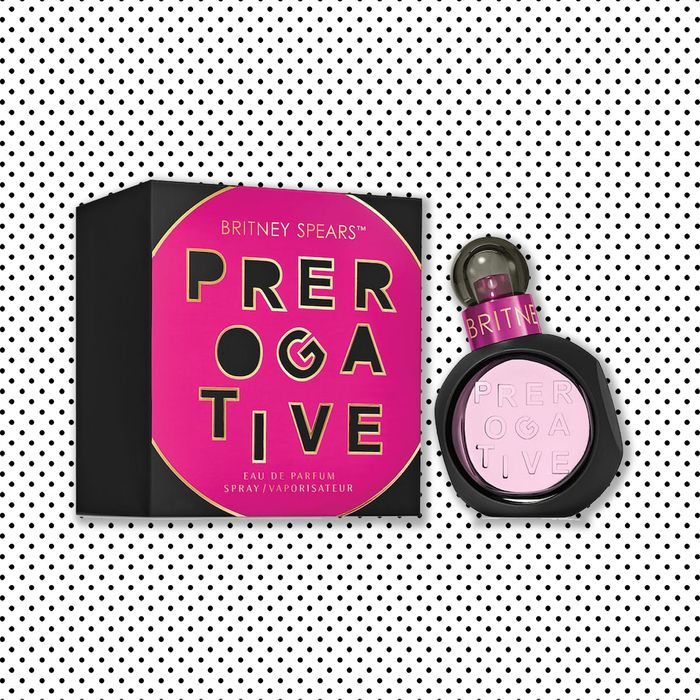 Britney perfume fans rejoice: there is a new fragrance in our midst. The pop icon just released her first ever unisex scent, Prerogative. According to its website, it is for "women and men who defy expectations, labels, and judgement." This perfume has top notes of pink pepper, red Goji berries, and apricot nectar, mid notes of latex pearls and espresso foam, and base notes of santal, amberwood, and saffron cream. It's a unique blend that I trust only in the hands of Britney Spears, perfume empress.
I am happy that Britney is continuing her legacy with a robust perfume collection named after her music career. Half of the allure of a perfume is encapsulated in its name, so I would like to suggest the following additions to her line:
I'm a Slave 4 perfUme
Spritz Me Baby One More Time
Born to Make You Smell Good
Me Against the Musk
Oops I Spritzed It Again
Gimme More Perfume
Not a L'Eau, Not Yet a Parfum
From the Bottle of My Broken Heart
Don't Let Me Be the Last to l'Eau
And of course:
I will wait to hear back about which ones Britney likes the most for her forthcoming perfume projects. In the meantime, you can pick up Prerogative in stores or online, spritz away, and lose yourself in a YouTube spiral of Britney music videos like I just did.