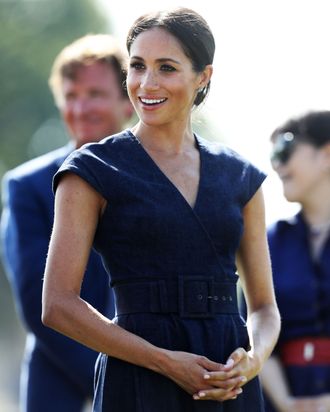 Meghan Markle.
Photo: Chris Jackson/Getty Images
Thomas Markle Sr., a man who has never shied away from an opportunity to create drama for his daughter, says that Meghan Markle inherited a "wilful streak" from her mother, a soft-spoken social worker who has bonded with everyone from the Queen to Oprah. Okay.
In an exclusive interview with the Daily Mail, Markle Sr. claimed that Doria Ragland always used to tell Meghan, "If they're not doing anything for you, why should you do anything for them?"' He then professed that he, unlike Meghan's mother, believes "a little kindness goes a long way."
"I like to give people the benefit of the doubt," he said.
So his staged paparazzi photographs, dramatic tell-alls with the British tabloids, and attempts to pick a fight with the Queen were all examples of kindness … right?