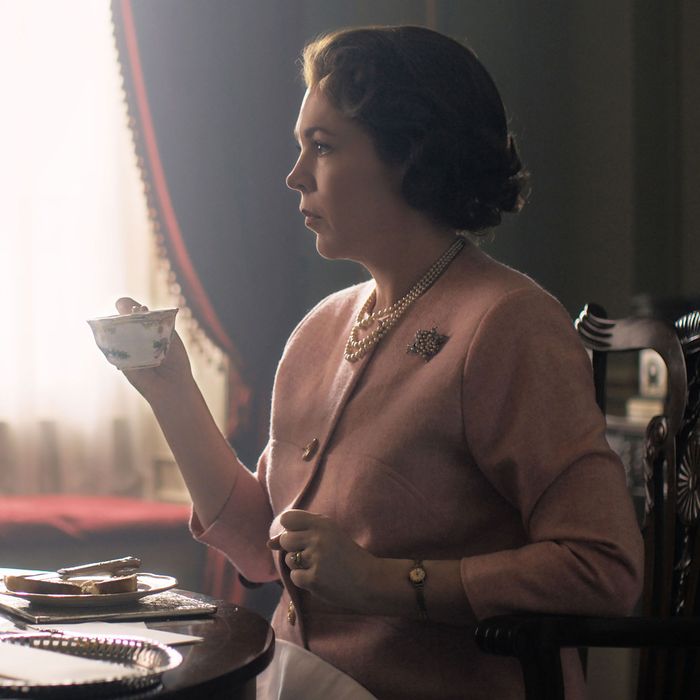 Olivia Colman.
Photo: Netflix
Netflix's latest promo photo from season three of The Crown is a strong contender for most British-looking photo of the year. And yes, that's including Prince Louis's christening photos.
Claire Foy is stepping down from playing Queen Elizabeth II in The Crown and a new, quintessential British actress is taking her place as the quintessential British person. Olivia Colman's ascendancy to the the fictional throne was announced last October, but today we got our first glimpse of her as the Queen. Netflix tweeted a picture of Colman, drinking tea in a pink jacket accessorized with both a string of pearls and a brooch. As if that isn't British enough, Colman is gently clenching one fist while she drinks tea with the other. The photo was just captioned "patience."
Whether that's a declaration of the Queen's personality or a directive to The Crown's rabid fandom is unclear. Those who can't get enough of Colman in regal attire can also watch her as Queen Anne in The Favorite, out in November. The airdate for The Crown season three is not yet confirmed, but is speculated to be in 2019.