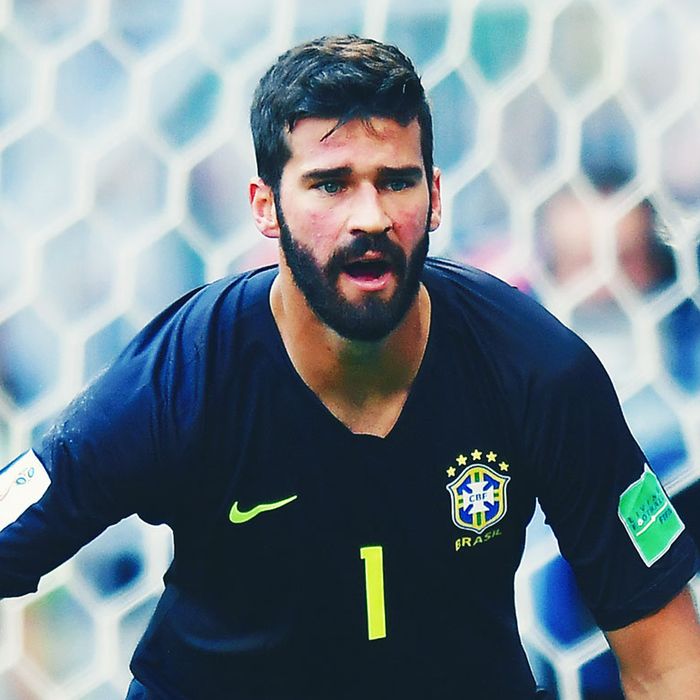 Alisson Becker.
Photo: Lukasz Laskowski/PressFocus/MB Media/Getty Images
Remember just a few weeks ago, back when everyone was horny for Morocco's gorgeous World Cup coach Hervé Renard? Well, no disrespect to Renard, but we all moved on to a new hot obsession: Alisson Becker, Brazil's Hemsworth-looking World Cup goalkeeper.
Becker is a 25-year-old Brazilian goalie who usually plays for the Italian club Roma. During the 2018 World Cup, he is playing for his native country's national team, since that is how the World Cup works. But more importantly than any of those details that we found on his Wikipedia page, Becker immediately went viral earlier in the week for his good, very good, excellent, top-notch, beautiful looks.
Many people noticed his very obvious Hemsworth-ness:
And others took a moment to simply appreciate his beauty:
Meanwhile, we spent some time … admiring … pictures of Becker on Getty.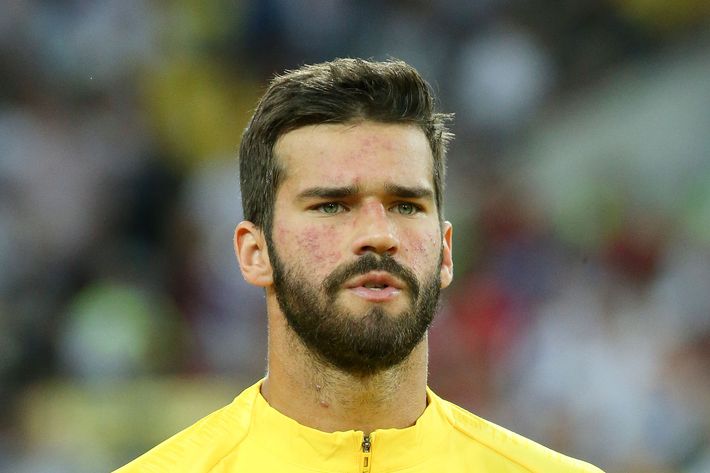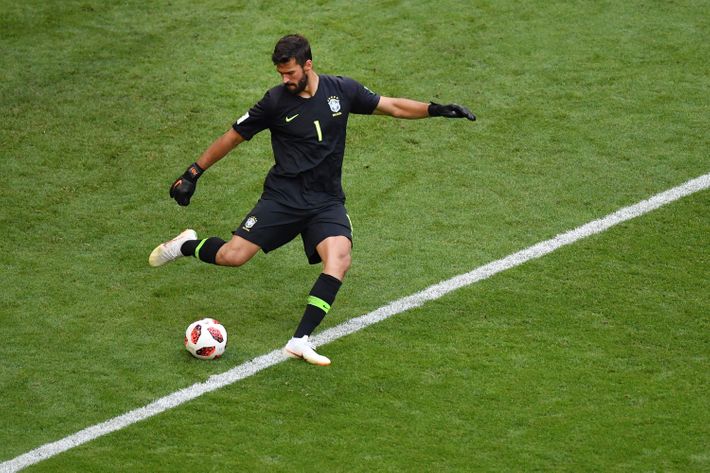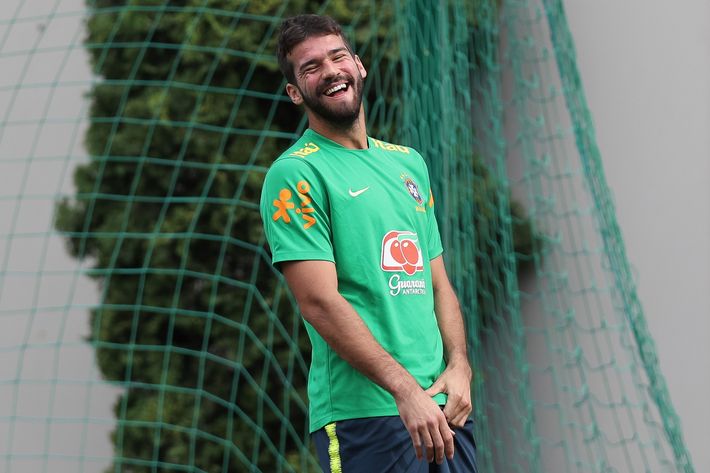 And then we also stalked his Instagram to find even more attractive pictures of him. That's when we found a bunch of pics of him with his baby and we said a collective "Awww" so loudly and powerfully that an earthquake was detected, just like when Mexican World Cup fans celebrated too enthusiastically recently.
But after Brazil's ouster from the World Cup on Friday – they lost 2-1 to Belgium – many people rushed to social media to comfort Becker and let him know how much they will miss him.
Sigh, if only there were two of him!
This post was updated to reflect Brazil's loss to Belgium.