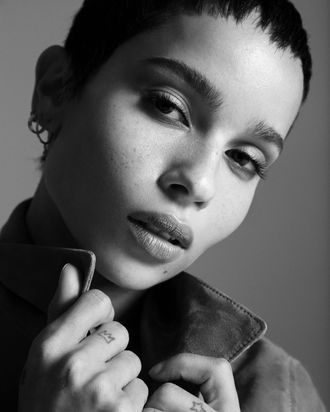 Zöe Kravitz.
Photo: Rory Van Millingen
Zoë Kravitz and YSL Beauty have had a long, loving relationship. Back in 2016 the brand named Kravitz as its beauty muse and just last year, it bumped up her role to that of global makeup ambassador. Today, Kravitz can add international face and spokesperson for its fragrance Black Opium to her résumé.
Kravitz's succeeds model Edie Campbell, who was the most recent face of the fragrance. In her first duty as Black Opium's spokesperson she will appear in a new campaign for the scent which will be released on August 18. It'll feature photos by Jonas Lindstroem, as well as an accompanying video by Tyrone LeBon.
In a press release, YSL described Kravitz as "A much-followed style icon, just like Black Opium, she conveys an independent glamour and modernity, which reflects her authentic, confident, and artistic personality."