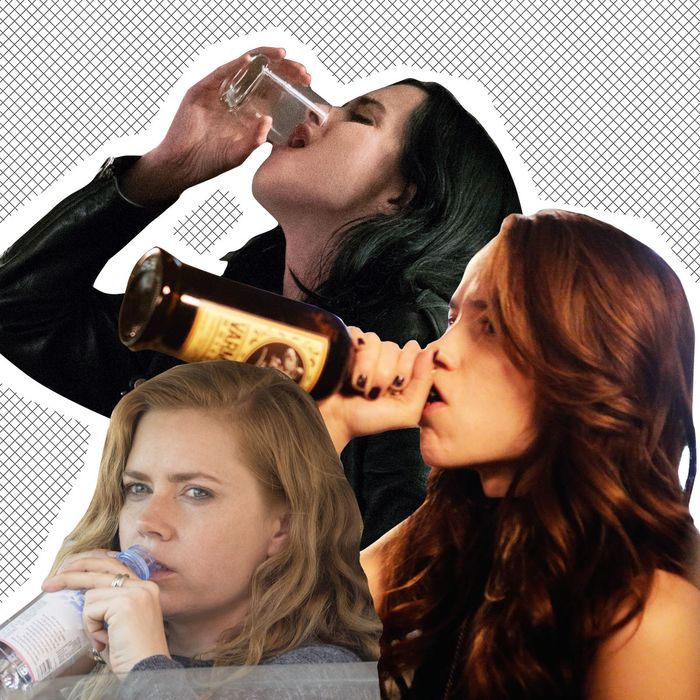 1. She drinks hard liquor (usually whiskey, and usually from the bottle) at all hours of the night and day, but never gets drunk, or gains weight.
2. She has two or more older brothers.
3. She knows about cars.
4. She wears a leather jacket, even in the summer.
5. She doesn't even wash off her mascara before bed. (!!!)
6. She learned how to change a tire from her dad — before he skipped town.
7. She doesn't want to TALK about it, OKAY?
8. She keeps a pack of cigarettes hidden at the back of her dresser drawer (behind the lingerie).
9. She has a one night stand and in the morning she leaves first.
10. She gets home just before sunrise, storms to her bathroom, grabs the edges of the sink, and gives herself a good, hard look in the mirror. It isn't easy being her. But someone's gotta do it.