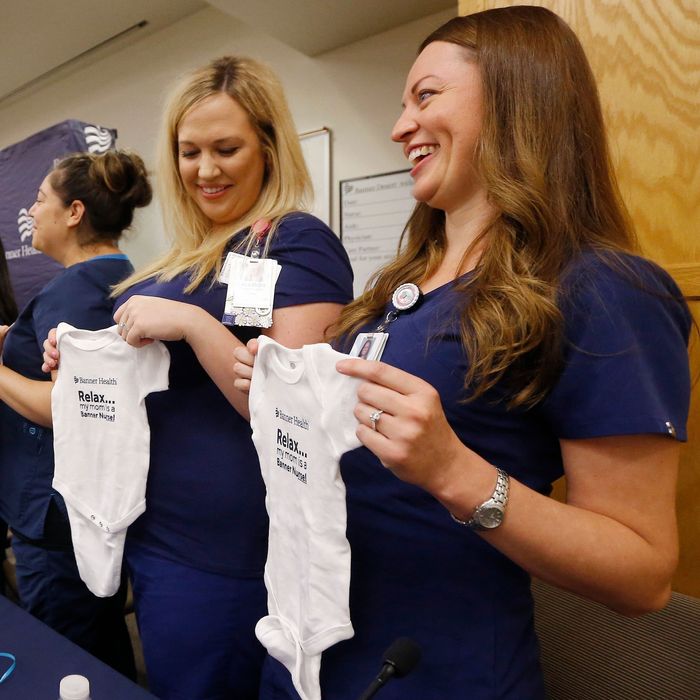 The nurses at Banner Desert Medical Center.
Photo: Ross D Franklin/AP/REX/Shutterstock
No, you're not crazy; everyone really is having a baby — at least in the intensive care unit of the Banner Desert Medical Center in Mesa, Arizona. According to CNN, 16 nurses there are pregnant, by sheer coincidence and the will of the universe.
One of the nurses, Paige Packard, told reporters she knew some of her co-workers had gone through fertility treatments. "I was like, 'Oh, well, I didn't plan this,'" she said. "Did we have some kind of pact going I didn't know about?'"
The nurses also told CNN they like to go to the hospital cafeteria together to satisfy pregnancy cravings. One nurse reportedly asked a cafeteria worker to make the salad bar more "pregnancy-friendly" by adding pickles and olives; "the next day, there were pickles and olives," she said.
To commemorate the occasion, the hospital gave each pregnant nurse a onesie that says "Relax…my mom is a Banner nurse!"