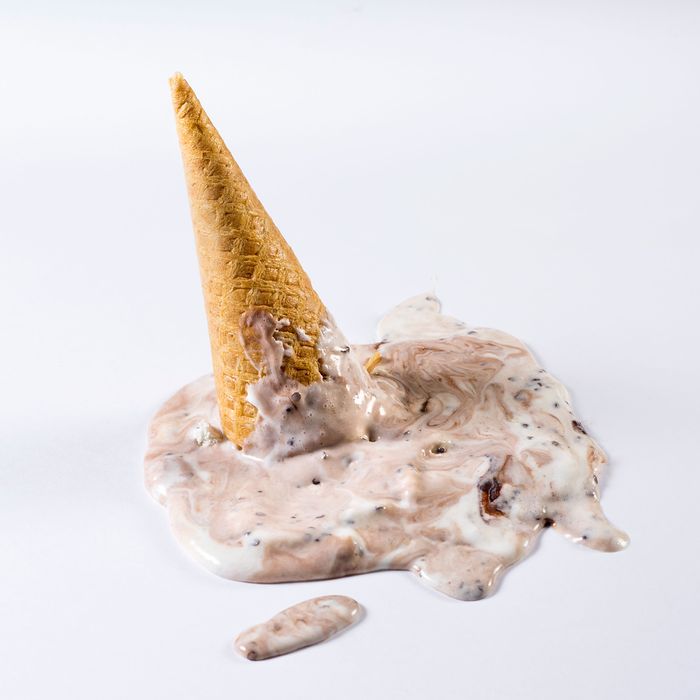 Photo: Jose A. Bernat Bacete/Getty Images
It's not just totally kind of hot outside — it's scorching, meaning that you and your makeup are getting the sweats. Every summer, the Cut has interviewed makeup artists about how to sweat-proof your makeup. Here's the collective wisdom from five years of heat waves. Read on to learn how the makeup artists for Solange and Beyoncé keep their faces looking glowy rather than sweaty in the desert, and the tips and tricks you can do at home.
1. Use Less Makeup
As the temperatures climb, your makeup bag should get lighter. Less makeup means less opportunity for drippage. It was 112 degrees when Solange performed for Coachella. Her makeup artist Dana Delaney used just five makeup products on her face. Makeup artist Tyron Machhausen took the same approach on the day of our sweaty, Central Park cover shoot with Sonoya Mizuno.
2. Try Concealer Instead of Foundation
"Spot conceal" when you need it, is the advice from experts. Since concealer is a thicker texture, there's less chance of it giving you Emoji sweat drop face. Delaney particularly likes this one from Laura Mercier, which you can use to conceal anything from dark eye circles to larger cystic bumps.
3. Pick Longwear Products
"I like a beauty product that fades instantly," said no one, ever. But if you are looking for full-coverage makeup options, you might want to try all those products that brag about multiple-hour-longwear. Makeup artist Beau Nelson explains that longwear products, specifically foundation, have improved lately and no longer look spackled on. He likes Estée Lauder's Doublewear foundation, which now also comes in a whopping 56 shades.
4. Don't Powder, Blot.
All the experts agree — powder and hot skin will make your face look like the bottom of Martha Stewart's cake pan. Powder clings, it clogs your pores, and it makes you look covered in a film of dust. If you're getting shiny or your makeup is running, try using a blotting paper (or even a paper towel, Delaney suggests). Blotting papers will soak up sweat without disturbing any of your makeup. Tatcha makes the gold standard, but if you want to wipe your face like Solange, the Clean N'Clear ones work well too.
5. Layer It On
Take it from Beyoncé. If you don't want your eyeliner or bronzer to sweat off, double up. Her makeup artist Sir John said, "Layering is the key. So you want to use a liquid foundation, then set it with bronzer; a cream blush, then set it with powder blush." (This is the opposite of "Use fewer products," of course, so you'll have to decide which Knowles sister to trust here.)
6. Prime It
Prime your eyes. Your T-Zone gets oily with the heat, but weirdly enough, so do your eyelids. To prevent your eyeliner from sliding around and giving you raccoon eyes, use an eye primer. It creates a "grippy" base that locks onto anything you put onto your eyelid, whether it be an eye shadow or eyeliner. Bonus tip: Michael Ashton, Adele's makeup artist, also likes putting a little eye primer under the eye so that your concealer ends up lasting forever too.
7. Get A Setting Spray
"Fucking amazing," is how Nelson described Urban Decay's legendary setting spray. It's a mist that literally seals makeup into place so well that it requires some elbow grease to remove. Every makeup artist we have ever interviewed about summer makeup suggests this one.
If you buy something through our links, New York may earn an affiliate commission.