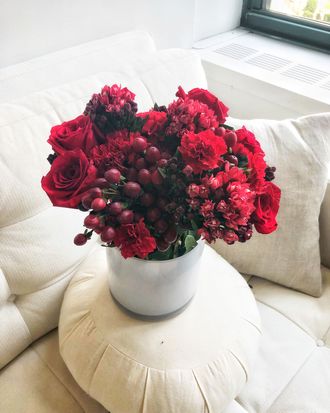 Welcome to Summer Blooms: The Cut's guide to floral arrangements.
I love the color red in all of its forms, but when it comes to floral arrangements, too much red tends to look cheesy rather than chic. My idol Ina Garten, however, has a trick for making bouquets that look elegant without costing a ton of money: Buy flowers with similar proportions in different — but complementary — shades. Inspired by her vase of hydrangeas in blueish tones, I decided to make an arrangement using four shades of garnet.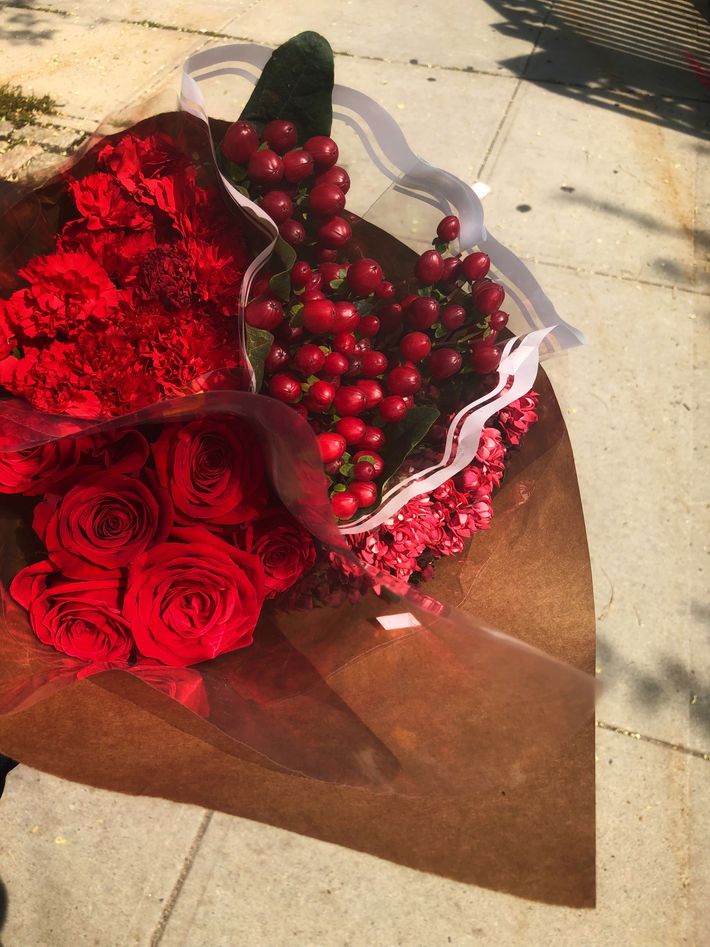 Ina used four of the same flower, but I decided to get a little more adventurous. So I started with a delicate flower called Bouvardias, then added carnations for texture and Hypericum for depth. I ended with roses on the outside to make the bouquet get gradually bigger without overwhelming the smaller blossoms in the middle.
Sticking to a palette of reds on a budget wasn't easy, but I managed to put these four together for only $30. Roses and carnations are easy to find, but the more-exotic Bouvardias and Hypericum elevate the look.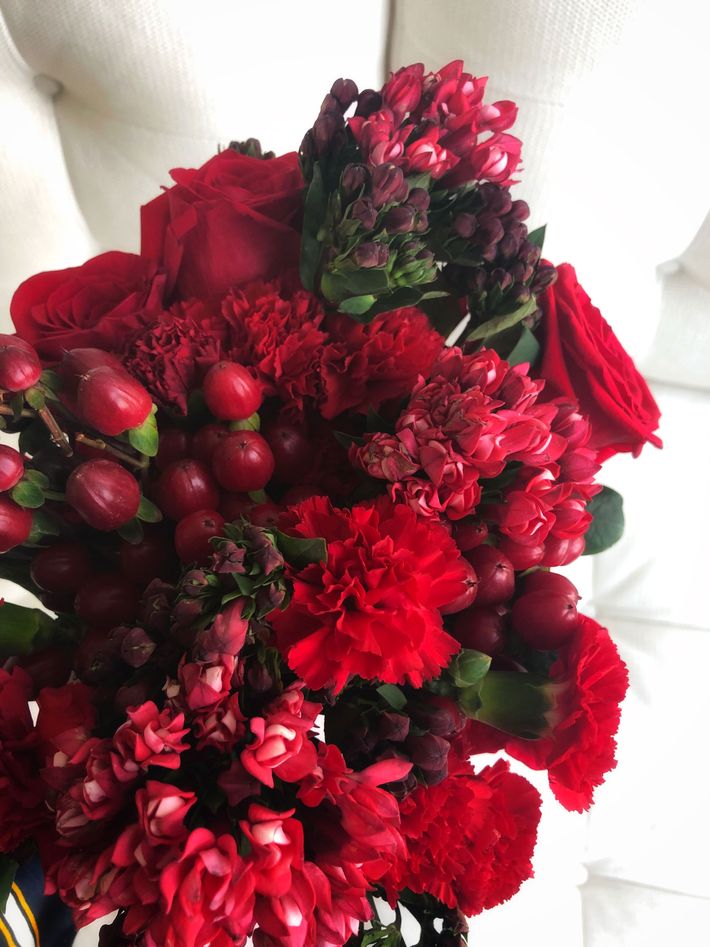 The result: The perfect dose of bold color, in an arrangement that would look pretty on a desk, a nightstand, or a dinner table. The red pops against any background and makes the whole thing look high-end, even though it's easy enough to execute at your local flower shop. Fashion maven Diana Vreeland once said that "being bored of red was akin to becoming tired of the person you love." I'd like to think I'll never tire of looking at this brilliant crimson arrangement, either.