Gingham is everywhere. It's practically the official print of summertime. But the checkered pattern tends to read as wholesome and slightly childish, which are not necessarily the words you want associated with you on a date. That's what makes a strapless gingham top feel so cool: It mixes the natural sweetness of the pattern Dorothy wore to tour Oz with the provocation of bare shoulders. Add breezy white culottes and a tiny, structured bag, and you've got a perfect date-night outfit for summer 2018.
Here, style influencer and self-proclaimed "master shopper" Jessica Torres shows off a gingham top in an unusual dark green and white combination, worn with snow-white wide-leg pants and neutral mules. No matter whether you're grabbing a casual dinner or meeting at a fun new bar, this look can solve all your date-night dilemmas.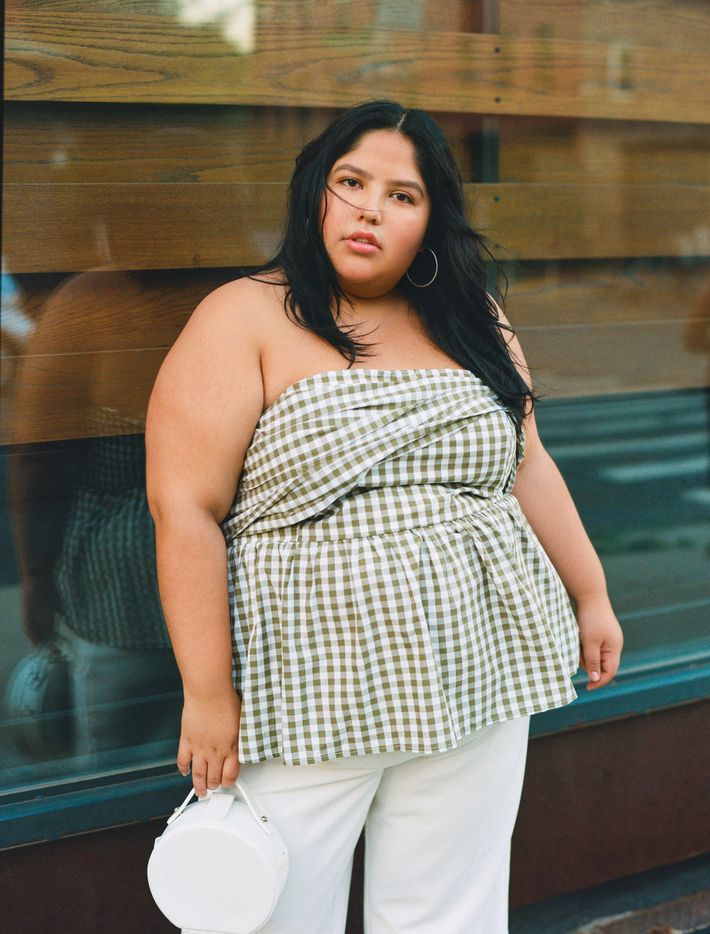 Photography by Heather Hazzan
Styled by Lindsay Peoples Wagner
Produced by Liane Radel
Makeup by Angela Davis Deacon @ De facto using Paula's Choice
Hair by Junya Nakashima
Model: Jessica Torres
Thanks to Quixote, NYC.
If you buy something through our links, New York may earn an affiliate commission.