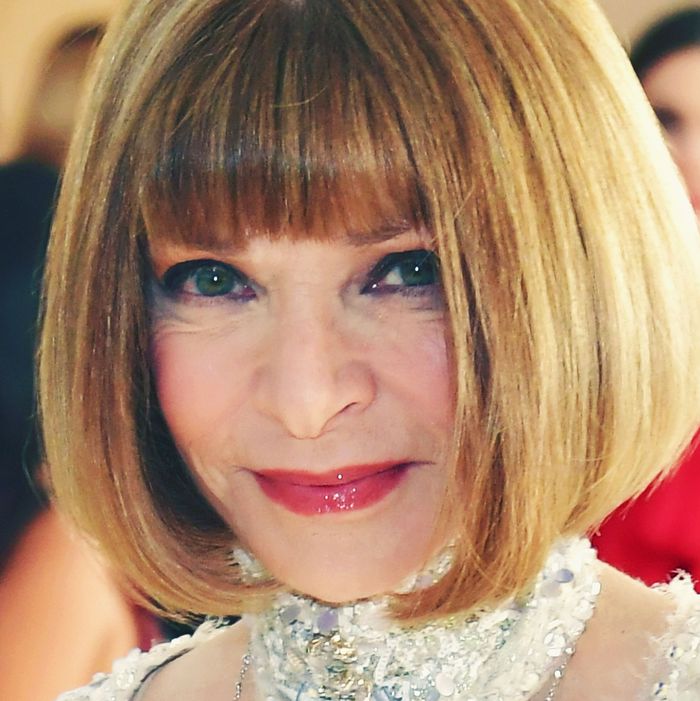 Anna Wintour.
Photo: Neilson Barnard/Getty Images
Anna Wintour has finally responded to rumors that she's about to retire as editor-in-chief of Vogue – by strongly declaiming that she will not respond. She told Business of Fashion, "I'm not going to address it, I'm not going to address it …. I've never addressed [the rumors]. That is my point of view; respect it, please."
As one writer pointed out on Twitter, reporter Chantal Fernandez is pretty brave for asking Wintour the question on everyone's minds.
Sadly, Wintour's answer doesn't shed much light onto the question of when she will retire. Last week, Condé Nast CEO Bob Sauerberg provided more information, saying in a statement that Wintour would be with Condé "indefinitely." The rumors that she would retire hit a fever pitch shortly before her 30th September issue for Vogue. A Beyoncé cover and the first cover photos shot by an African-American photographer would have been quite the swan song.
So how will we know when Wintour actually does step down? She discussed her prerequisites in the documentary The September Issue in 2009.
I remember when [her father, newspaper editor Charles Wintour] retired I asked him why, and he said, 'I get too angry.' When I find myself getting really, really angry, it may be time to stop."
I'm no Wintour-whisperer, but "respect it, please" doesn't sound not angry.