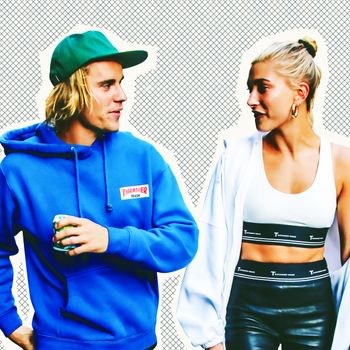 Welcome to You Know What I Heard, the Cut's weekly celebrity gossip column about the peregrinations of the rich and famous.
Justin Bieber, 24, and Hailey Baldwin, 21, have been engaged for about a month now. They started officially dating again in June, and since then, they've been spotted at roughly 43 different church services. They attended the Vous Church conference in Miami in June, flew to Seattle last month to hang out with Churchome pastor Judah Smith, and then appeared at the Hillsong church conference at the Barclays Center in Brooklyn this past weekend (even though Bieber is reportedly on the outs with Hillsong pastor Carl Lentz). It's a lot of church time, is what I'm saying. So … does this mean Bieber and Baldwin are taking the teachings of Pentecostal Christianity to heart and abstaining from sex until marriage?
That's what the mostly unreliable tabloid Star is reporting. In this week's print edition, according to Celebitchy, a source said of Bieber and Baldwin, "They're both very religious and they want to abstain until they're married. Justin's a recent convert, but Hailey was brought up with religion her whole life. It's important to them to wait. So after their dates, he goes to a hotel and she goes to her apartment."
Unless Bieber and Baldwin decide to talk about it, there's no way to know if this is true. But it doesn't sound that crazy to me, given what we know about their religious affiliations (and the fact that they have yet to officially move in together). Several tabloids have reported that the couple is taking a pre-marriage course through Hillsong, and that likely would involve talk of abstaining. The couple's pastor friend Smith is also a big proponent of waiting until marriage (just ask his devoted followers Ciara and Russell Wilson). So this is the messaging they're getting from the church community, which is, uh, highly influential in their lives.
If they are actually waiting, I predict their engagement will be short. According to People, Bieber  "can't wait to call [Baldwin] his wife," and the couple is already planning the wedding. "They don't want a long engagement," a source said. Well, would you?
Do you know who I think could beat Bieber and Baldwin down the aisle? Chris Pratt and Katherine Schwarzenegger. They only went public with their relationship in June, but since that first paparazzi date, we've been getting new photos of them together almost every day, and each set telegraphs "serious relationship." They have been spotted multiple times hanging out with Pratt's 5-year-old son, Jack, and on Sunday, they were photographed going to dinner with Schwarzenegger's family. They have also done several pap strolls outside of the Bieber-approved, evangelical Zoe Church, of course.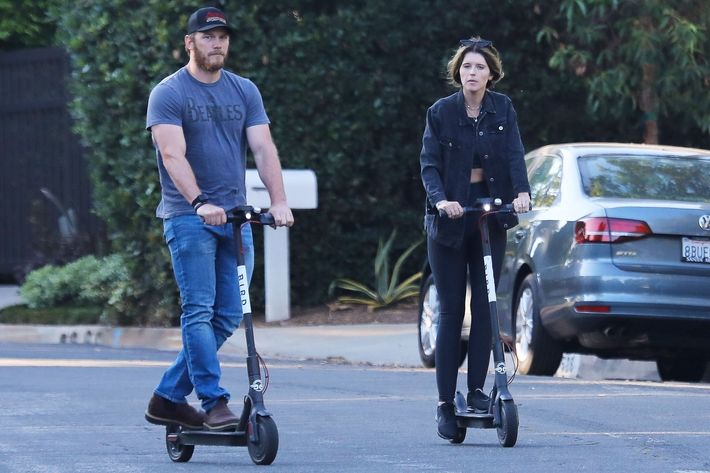 And look at this: The Blast just reported yesterday that Pratt's estranged wife Anna Faris handed over the last of the financial documents related to their divorce to Pratt last week. According to a source, settlement negotiations are nearing the "finish line" as Pratt's relationship with Schwarzenegger is in the "fast lane."
I predict a Christmastime proposal.
If all of this young celebrity engagement chatter is making you insane, I recommend some gossip history. Check out this People cover story from 2002 about "Hollywood's Young Brides" starring Reese Witherspoon, Leann Rimes, Jessica Simpson, and Brandy. All got married in their early 20s, and all of them have since divorced. (Well, the Brandy situation is slightly more complicated: She said she got married in 2002, before the birth of her child, but later admitted she did not legally tie the knot.) Anyway, everything old is new again.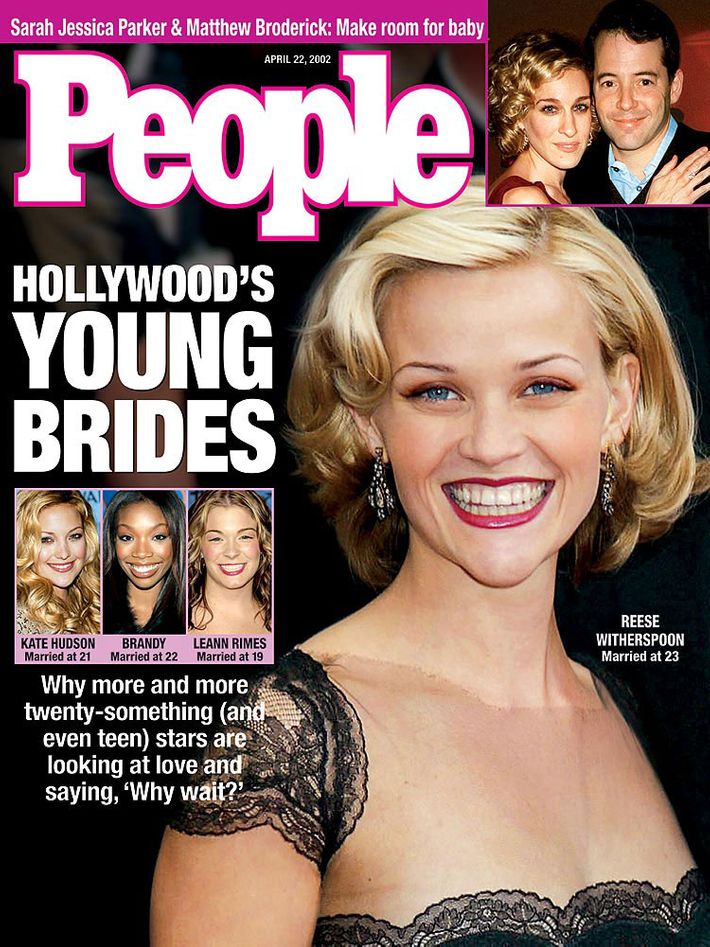 One small blessing from this week:
Here's Jimmy Fallon.
Finally, we must address the tragic news that Taylor Swift and Karlie Kloss are officially over. There were rumors that Swift was going to take time out of her "Reputation" tour to celebrate Kloss's birthday this past weekend, but that didn't happen. It's been two weeks since Kloss announced her engagement to Josh Kushner, and Swift hasn't said a word about it. I think it's time to accept that whatever falling out Swift and Kloss had last year was serious enough to permanently end their relationship. Lucky for Kloss, her future sister-in-law Ivanka Trump is eager to be her new best friend.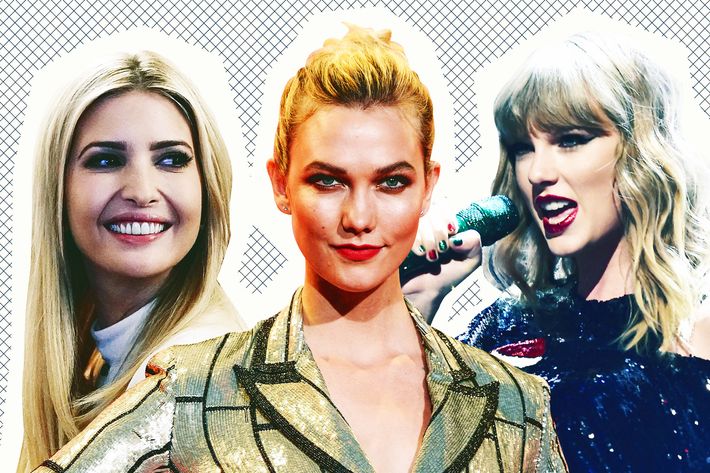 Thanks so much for gossiping this week. Don't forget to email me at allie.jones@nymag.com, send me a message on Twitter, or contact me on Signal, if you'd like to chat.