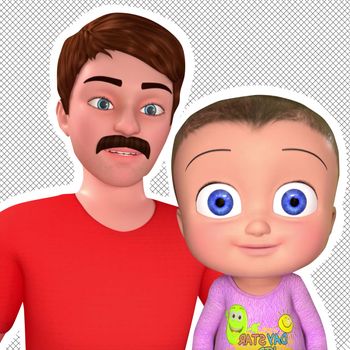 Photo: @BillionSurpriseToys-Nursery Rhymes & Songs/Youtube
Of course, by now you all know "Johny Johny. Yes, Papa?," the popular new meme about eating sugar and telling lies. The "Johny Johny" videos sometimes vary in specifics, but they tend to feature a child, another similar-looking child, a Papa with a mustache, a Mama, an ice-cream cone, and, of course, a fridge; they are quite normal. The plot follows "Johny Johny" as he gets caught doing something he should not do, and the videos are set to the rhythm of this apparent nursery rhyme.
But, in your hours of viewing Johny Johny videos, did you ever wonder: "Am I a Johny Johny or a Papa?" If you're not "telling lies," ha-ha-ha, I believe you must admit that you have. For your learning pleasure, we at the Cut have constructed a quiz to determine which one you are: a Johny Johny or a Papa.
Johny Johny. Yes, Papa? Taking quiz? Yes, Papa. Telling lies? No, Papa. Take the quiz, then. Ha-ha-ha!
Are You Johny Johny or Papa?
Please respond to each prompt honestly.