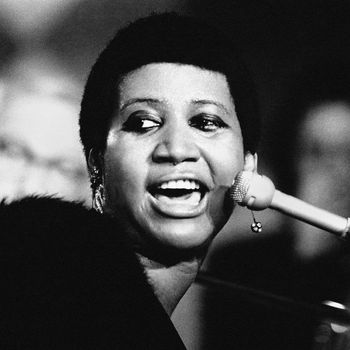 Aretha Franklin.
Photo: Monique JACOT/Gamma-Rapho via Getty Images
In commemoration of Aretha Franklin's life on the day of her passing, we remember her unrivaled influence on soul music, her inclination to bring her purse on stage during performances, and her wonderful intolerance for bullshit. She was also a tireless warrior in the fight for civil rights, something epitomized in one specific anecdote that's resurfaced this past week: when she offered to post bail for political activist, scholar, and communist, Angela Davis.
In 1970, Davis was being held in a New York prison for her connection to a California courtroom uprising that left four people dead following a shoot-out with police. (A judge later found Davis not guilty of all charges.) When Davis was still in prison, Franklin told Jet magazine that she intended to pay Davis's bail, whether it was $100,000 or $250,000, because she "wants freedom for Black people."
"Angela Davis must go free," her impassioned statement begins. "Black people will be free. I've been locked up (for disturbing the peace in Detroit) and I know you got to disturb the peace when you can't get no peace. Jail is hell to be in. I'm going to see her free if there is any justice in our courts, not because I believe in communism, but because she's a Black woman and she wants freedom for Black people.
Franklin wanted to use her wealth in a way that would advance the struggle for black liberation. She said, "I have the money; I got it from Black people — they've made me financially able to have it — and I want to use it in ways that will help our people."
Angela Davis and Aretha Franklin: A true iconic crossover, if ever there was one.