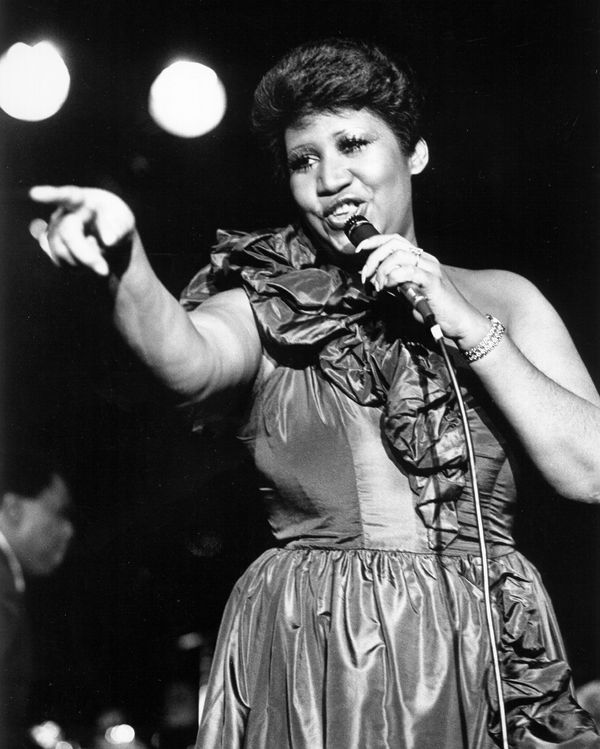 The legendary Aretha Franklin.
Photo: Michael Ochs Archives/Getty Images
Legendary soul singer Aretha Franklin passed away earlier this month at the age of 76, leaving behind a strong legacy of civil-rights activism, iconic diva moments, and a grace and talent that touched millions around the world. So it should come as no surprise that, during her funeral on Friday — held in Detroit — hundreds of people lined the streets to pay their respects outside as politicians, celebrities, and friends and family alike honored the late singer with touching anecdotes and speeches about her impact. Here are some of the best quotes memorializing Franklin.
• Rev. Al Sharpton read aloud a letter written by former President Barack Obama, saying in part:
"From a young age, Aretha Franklin rocked the world of anyone who had the pleasure of hearing her voice, whether bringing people together through thrilling intersections of genres or advancing important causes through the power of song, Aretha's work reflected the very best of the American story."
• Rev. Al Sharpton also made his own remarks:
"She never shamed us. She never disgraced us. She never made us make excuses for her. She represented the best in our community, and fought for our community until the end."
• Singer Smokey Robinson:
"The world is celebrating you — and the world is mourning you and the world is going to miss you."
• Former President Bill Clinton:
"She cared about broken people. She cared about people who were disappointed. She cared about people who didn't succeed as much as she did."
• Her granddaughter, Victorie Franklin:
"It feels amazing to see a woman so fierce, so courageous, gifted, so respected and to be able to call that my grandmother, to know that I have that running through my blood and that she's a part of who I am. I'm so proud to have had someone like that in my life to pave the way for me."
• Pastor E.L. Branch of the Third New Hope Church:
"She was first Detroit's, then America's, then the world's. Thank you Lord for Aretha."
• Former U.S. Attorney Eric Holder:
"In her voice was shared the joys, sadness, pain and faith of a people. Through the power of her artistry, her voice became universal for all people. You felt that in her music."