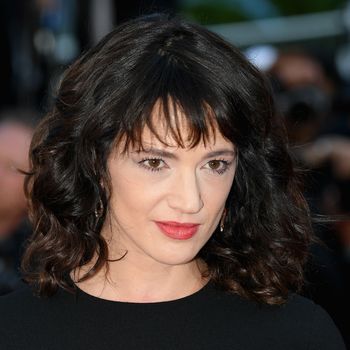 Asia Argento.
Photo: Pascal Le Segretain/Getty Images
Actress Asia Argento has been a vocal proponent of the #MeToo movement since her sexual assault allegations against Harvey Weinstein went public. Now, in a report published Sunday, the New York Times reveals that Argento paid $380,000 to actor Jimmy Bennett after allegedly sexually assaulting him in a hotel room in 2013 when he was 17. Argento had played Bennett's mother in her 2004 film The Heart Is Deceitful Above All Things.
According to documents obtained by the Times through a third party — including communication from Argento's lawyer and a selfie of the actress and her accuser in bed — Bennett, now 22 years old, sent a notice of intent to sue to Argento in November of last year, describing an incident of "sexual battery" that he says has detrimentally affected his work and "threatened his mental health." Initially a child actor, Bennett has appeared in Orphan, Movie 43, and the Amazon show Bosch. His lawyer Gordon K. Sattro said in the intent to sue, "His feelings about that day were brought to the forefront recently when Ms. Argento took the spotlight as one of the many victims of Harvey Weinstein."
While Bennett declined to speak to the Times directly about the settlement, his lawyer replied to them in an email, "In the coming days, Jimmy will continue doing what he has been doing over the past months and years, focusing on his music." Argento also declined to comment on the Times' report prior to its publishing.
The actress — who recently made headlines following the tragic death of her late boyfriend Anthony Bourdain — went public last October about her sexual assault at the hands of Harvey Weinstein, later speaking at Cannes in support of a sea change in Hollywood's treatment of sexual harassment and assault victims. Weinstein's New York trial for six felony charges stemming from the accounts of three different women is set to begin with a hearing next month.