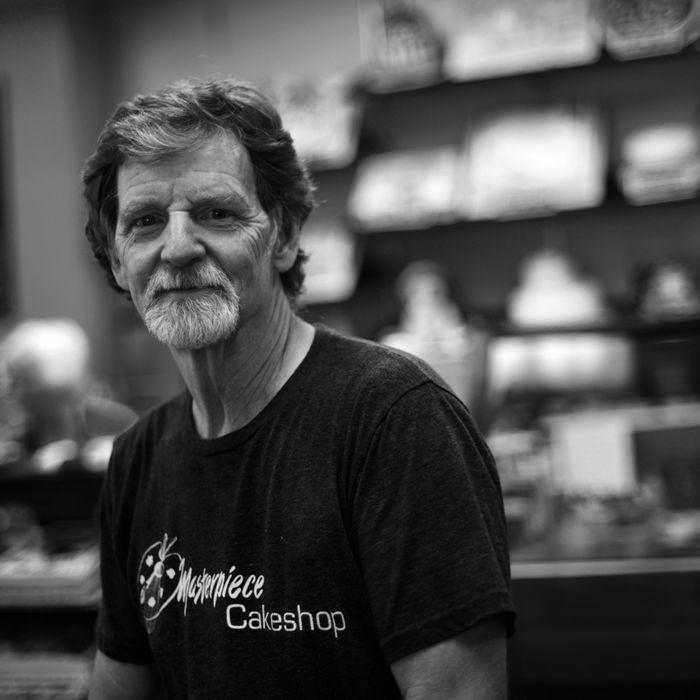 Jack Phillips.
Photo: Hyoung Chang/Denver Post via Getty Images
Jack Phillips, the baker whose refusal to bake a gay couple a cake became a Supreme Court case, is suing the state of Colorado again. This time, his case is about his refusal to bake a cake for a gender-transition party for a transgender woman in 2017.
According to ABC News, Phillips says that the Colorado government is on a "crusade to crush" him. Colorado courts ruled that Phillips discriminated against Autumn Scardina, the woman who ordered the cake for her gender-transition party.
Phillips's lawsuit comes after a Supreme Court ruling in June that the Colorado's Civil Rights Commission violated his First Amendment rights and showed anti-religious bias when they sanctioned Phillips.
Phillips is asking for a reversal of the discrimination ruling and $100,000 in damages.