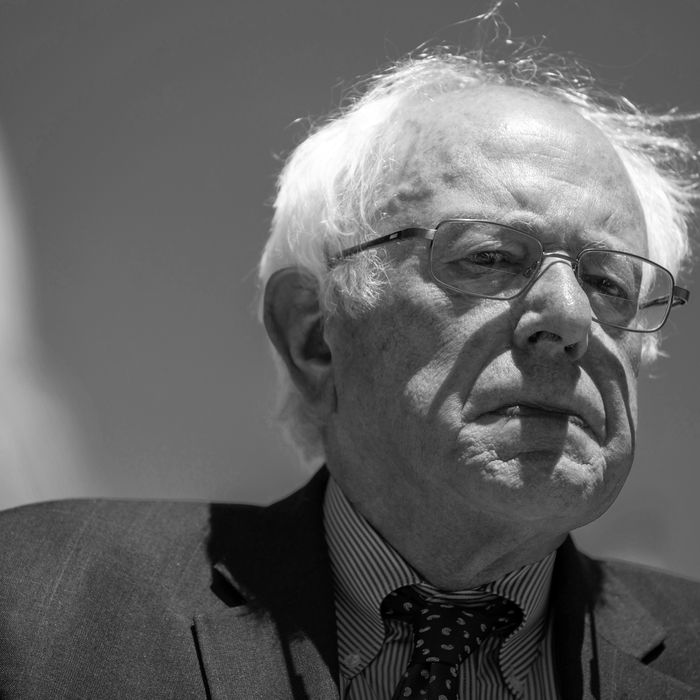 Bernie Sanders.
Photo: Alex Edelman/Getty Images
Senator Bernie Sanders secured the Democratic nomination in Vermont's primaries on Tuesday night. According to the New York Times, Sanders will reject running as a Democrat, and run in the November midterm elections as an Independent.
This is the same strategy Sanders took in 2006 and 2012, and it gives him the freedom to run a campaign that is not in line with the Democratic platform. The rumpled style icon identifies as a Democratic Socialist, and his primary win is one of several big campaigns for Democratic Socialists across the country.
Alexandria Ocasio-Cortez, who won her primary race in June; Zephyr Teachout; Kaniela Ing; and Cynthia Nixon are all running on similar progressive platforms. Nixon was endorsed by Sanders in March.
Vermont was one of four states holding primaries elections on Tuesday. In Kansas, Governor Jeff Coyler lost the GOP primary to Trump's candidate Kris Kobach.