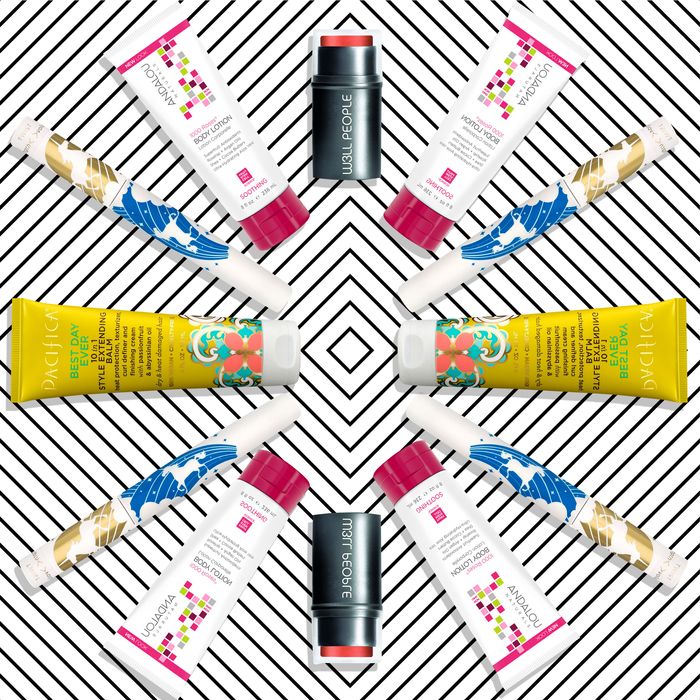 Photo-Illustration: Courtesy of the Retailers
"Natural" beauty products: They're not just various combinations of coconut oil and patchouli anymore. I worked at Whole Foods for two years, and I discovered that there are a lot of amazing beauty products hiding in between all the almond milk and gluten-free hamburger buns. Many were from brands I had never heard of before, or seen anywhere outside of the store.
While Whole Foods isn't exactly known for being budget friendly, a lot of their beauty products are more reasonably priced. They also use high-quality standards to evaluate the types of products they can sell: There are over 100 ingredients they do not allow in their body-care items, including phthalates, microbeads, and formaldehyde, and they do not sell any products tested on animals. I may not longer work for Jeff Bezos (for now), but read on to see which five products have lasted to become part of my daily routine.
If you buy something through our links, New York may earn an affiliate commission.