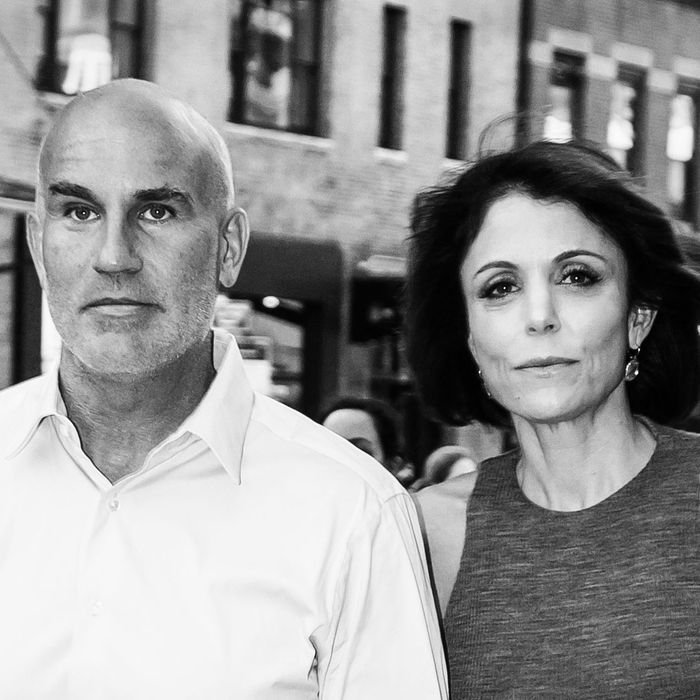 Dennis Shields and Bethenny Frankel.
Photo: Alessio Botticelli/GC Images
On Friday, Dennis Shields, 51, the on-again, off-again boyfriend of Real Housewives of New York star Bethenny Frankel, was found dead of a suspected overdose in his Trump Tower apartment.
According to the New York Post, sources claim that around 9 a.m., Shields asked his assistant to administer Narcan, a medication commonly used to fight overdoses, because he believed he was overdosing on prescription pills. It reportedly did not take effect soon enough, and Shields was pronounced dead shortly after. The cause of death has not yet been confirmed by official sources.
Frankel told People in May that she and Shields — whom she first met 30 years ago, and started dating in 2016 — had been "on and off for years," and sources told the magazine that though they were no longer together, Frankel and Shields were still big parts of each other's lives.
"They had a 27-year friendship before they dated, so they picked that up where they left off once they realized they didn't work as a couple," one source said. "Her daughter adores him and his family, and she comes first above all."