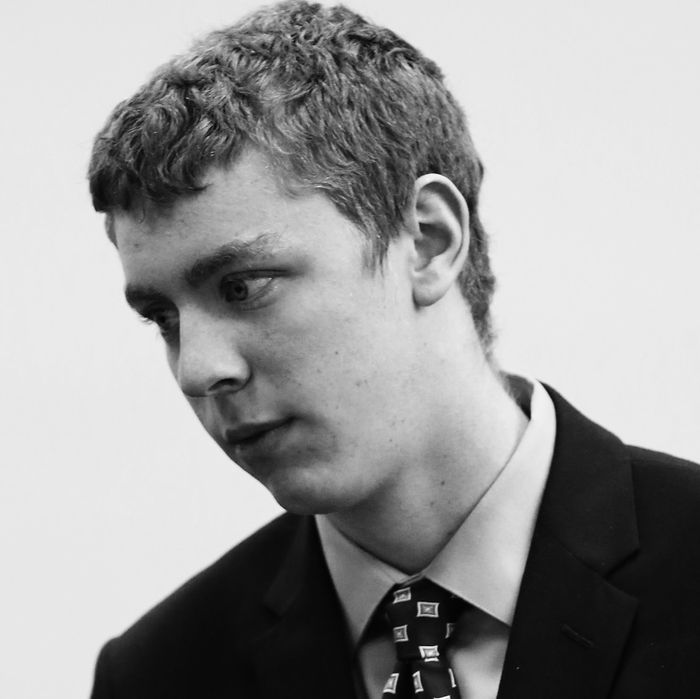 Brock Turner.
Photo: Digital First Media Group/The Me/Digital First Media via Getty Im
Brock Turner, the former Stanford swimmer convicted of sexually assaulting an unconscious woman in 2015, appealed his guilty verdict in December. Yesterday, he lost the appeal.
Apparently, his lawyer's argument — that Turner's violation of a clothed woman was an act of "sexual outercourse," not rape, reports say — wasn't strong enough to allow him another chance. To be granted an appeal, there must have been faults in the original trial or errors of law in the judge's decision; the three judges on California's Sixth District Court of Appeal disagreed that any errors occurred in Turner's case. During the July 25 appeals hearing, Justice Franklin Elia told Turner's lawyer, "I absolutely don't understand what you are talking about."
Turner was given a relatively short six-month jail sentence by Judge Aaron Persky, prompting the California judge to lose his seat in response to a widely spread petition, but the felonies will remain on his record for life. Turner was also the impetus for California's decision to expand its definition of rape, and has literally become the textbook example of a rapist.
But Turner argued in his appeal that these consequences were unfounded. He referred to the anonymous victim as Jane Doe, though she referred to herself as Emily Doe when she came forward during the sentencing to read aloud a letter she wrote describing the trauma inflicted by Turner.
He told the Court that he had been drinking at a party the night he assaulted Doe, alleging that she agreed to go back to his dorm with him after they kissed and danced together. He said she fell outside the party, pulling him down with her, and that they laughed about it and kissed again. In his testimony, Turner said Doe agreed to let him touch her genitals with his hand, insisting she was "conscious and responsive to him the entire time" and that he "did not intend to rape her."
According to accounts, Turner had removed Doe's clothing, laid on top of her, and ran when confronted by graduate students passing by. Though Doe was clothed when Turner was confronted by the students, had they not been there, the Court said, the jury in 2016 "could have reasonably concluded" that he would have raped her.
"Brock Turner is a lying, unrepentant sex predator who never showed real remorse for sexual assault," Michele Dauber, a Stanford Law professor who penned the petition to oust Judge Persky, told SFGate. "Turner never deserved the short misdemeanor sentence he received from Judge Persky — a sentence that sent the message that his crimes were not really serious. The Appellate Court has now rejected that idea."