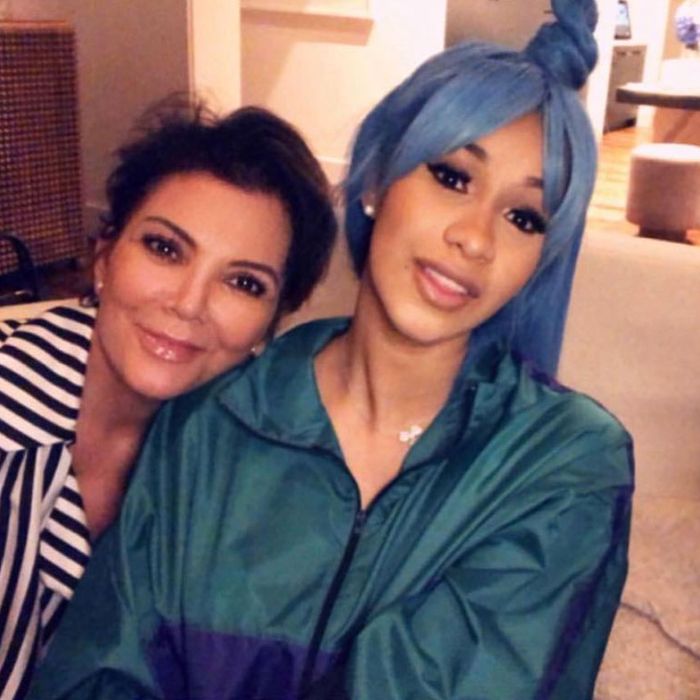 Cardi B with the Kardashians.
Photo: iamcardib/Instagram
Cardi B's bright blue Lamborghini made her very happy — so happy that she apparently dyed her hair specifically to match her new car. (She recently showed off the look while hanging out with the Kardashians.)
In a recent interview with Refinery 29, Cardi's hair colorist Cliff Vmir, explained how he got Cardi's hair to match the paint job."She did just get gifted a blue Lamborghini, and she was like, 'Cliff, I gotta get that color,' and she was so happy," Vmir said. "I mixed together four different dyes and we got exactly the color she wanted."
Vmir has been working on Cardi's hair since 2015, and meets her for appointments every other month.
Nothing says luxury quite like getting your hair colorist to match your dye job to your foreign sports car — except maybe spending $64 at an Atlanta Waffle House.