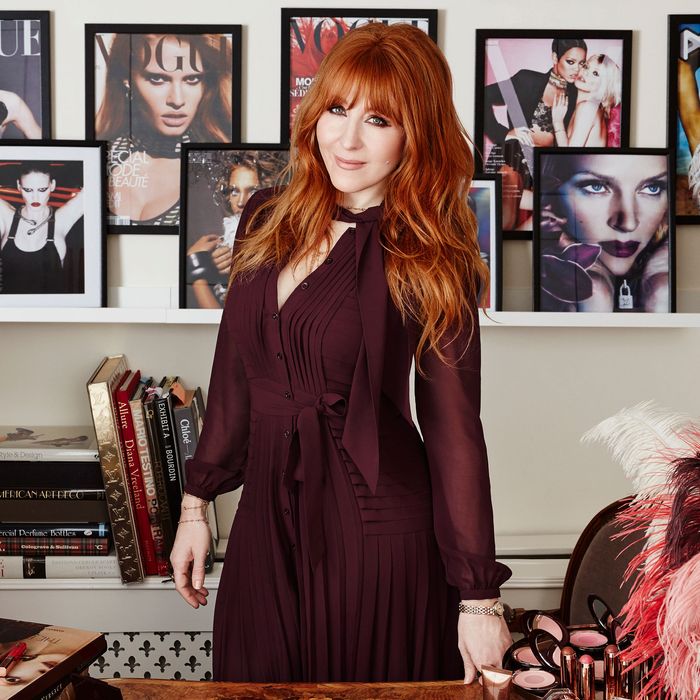 Charlotte Tilbury.
Photo: Courtesy of Charlotte Tilbury
Darlings! Renowned British makeup artist Charlotte Tilbury and I are both pleased to announce that her beloved product line, Charlotte Tilbury Beauty, is finally launching in Sephora next month. Just yesterday, Tilbury shared on her Instagram that she will officially be bringing her "award-winning red-carpet secrets" to 40 Sephora stores across the U.S., four Canada locations, and naturally, Sephora.com.
Known for its "magical" products (Charlotte's Magic Cream is literally full of magic), the brand is the brainchild of a mogul who managed to bottle J.Lo, destigmatize sleeping in eye makeup, and very recently receive an MBE from HRH Queen Elizabeth II. So this is a big deal. Previous to the announcement, the product line could only be found stateside in high-end retailers like Nordstrom, Bergdorf Goodman, and Bloomingdale's. The partnership with Sephora not only means more accessibility to Tilbury's Superstar range, but the ability to sample, test, and play with her Snapchat-level filters pre-purchase.
Charlotte Tilbury products will be available online at Sephora.com on September 13 and in stores on September 14. You have 35 days to get your Insider/Rouge/VIB status/finances in order.