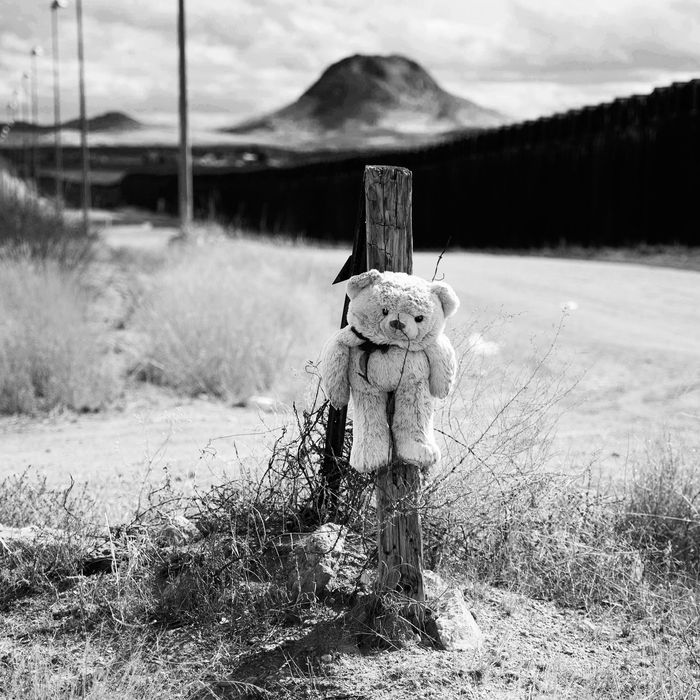 Photo: JIM WATSON/AFP/Getty Images
Yazmin Juarez, 20, and her 8-month-old daughter, Mariee, were detained this March when crossing the border into the United States from Mexico, after traveling from Guatemala. While they were detained, Mariee became sick. The toddler died weeks after being released from the South Texas Family Detention Center.
According to CNN, Yazmin Juarez and her lawyers are alleging that she and Mariee were held in a detention center "with unsafe conditions, neglectful medical care, and inadequate supervision." The statement, released by the law firm Arnold & Porter, also says that Mariee caught a respiratory illness that "went woefully under-treated for nearly a month."
Earlier in August, reports of a child dying after leaving a detention center in Dilley, Texas, circulated on Twitter. At the time, details about the child and the circumstances of their death were unconfirmed. Texas officials have launched an investigation into those allegations.
Yazmin reportedly sought treatment for Mariee five times while detained at the Dilley detention center. Despite prescriptions of Tylenol and various diagnoses, Mariee only got sicker. After three weeks, Mariee and Yazmin were released and flown to New Jersey, where Yazmin's mother lives. After spending six more weeks in the hospital, the toddler died.
"A mother lost her little girl because ICE and those running the Dilley immigration prison failed them inexcusably," read the statement released by the law firm representing Juarez. "We are working with Yazmin and her family to obtain justice for the failures by ICE and others, and to ensure that no other family suffers such a needless and devastating loss."
A statement provided to CNN from ICE did not specifically mention Mariee Juarez. Customs and Border Protection has yet to comment on the allegations made in the statement.
The allegations come after months of reports alleging horrible conditions for both parents and children detained in facilities across the country, including reports of children who were separated from their parents being fed rotten food, sexually assaulted by guards, and strapped down in chairs.