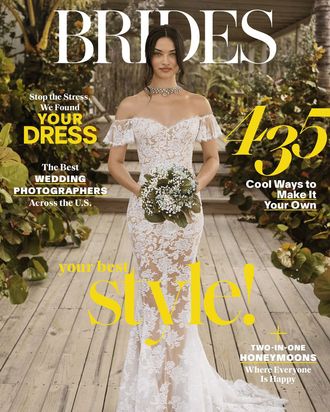 It's only Wednesday, but this has been quite a week for Condé Nast rumors — from Beyoncé's alleged takeover of the Vogue September issue to Anna Wintour's "indefinite" non-retirement. Now, the Times is reporting that the media company lost $120 million dollars last year and plans to sell three of its magazines to stop the bleeding.
According to the report, Condé Nast CEO Bob Sauerberg will address senior staff members on August 8. (The eighth seems to be a significant date in Condé astrology; before Sauerberg issued his statement about Wintour yesterday, it was rumored she would announce her retirement on that day.)
According to three executives, who spoke to the paper on the condition of anonymity, Condé Nast plans to put three of its remaining titles up for sale: Brides, Golf Digest, and W magazine. The company also plans to lease at least six of its 23 floors at 1 World Trade Center.
It is unclear what will happen if these three titles don't sell. What we do know is that the rumor mill just took on a darker cast: rumors are no fun when peoples' livelihoods are at stake.