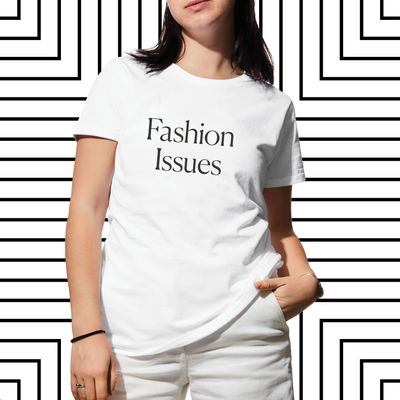 As promised, new and timely slogans that we're thinking about a lot will be added to the Cut Shop each week. Here's our latest addition.
She's here!!! We're so excited to share New York's annual fall fashion issue, which hit newsstands on Monday. In honor of its birth, here's a very special Cut T-shirt for our very special issue. Just in time for New York Fashion Week.
If you flip the magazine over, you'll notice that it's a little different. For the first time ever, the Cut has it's very own cover, this time featuring actress Tessa Thompson, who knows you can't stop thinking about her.
The issue is a melding of many, many voices — deranged housewives, the Birkenstock clan, a senator, and some complete strangers, to name a few — turning the idea of what a fashion issue can be literally upside down.
Photo: Courtesy of the Retailer
See all the Cut Shop T-shirts, here.