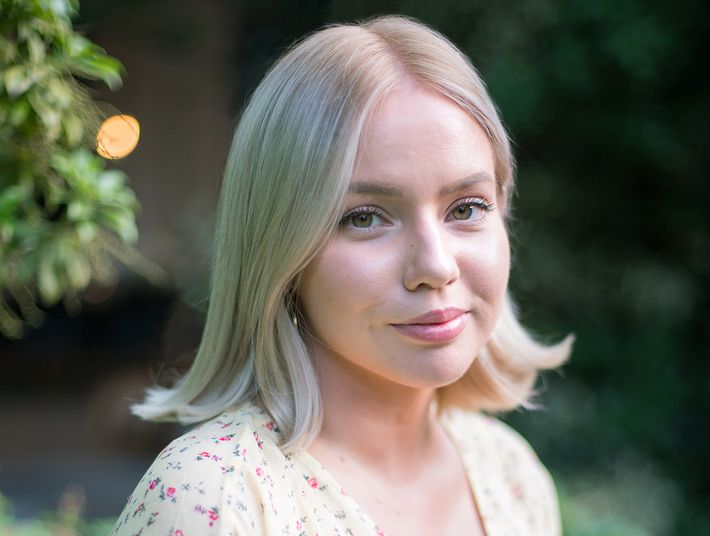 In creating the Design Beyond™ Fellowship, New York magazine teamed up with Delta Faucet® to hand-select four outstanding emerging interior designers to experience this one-of-a-kind opportunity. Over the course of the summer, these promising young professionals are participating in four exciting challenges relating to: industrial, eco, art-inspired, and tech-integrating design. Here, get to know the fellows' distinct personalities, style, and backgrounds in advance of the video series documenting the fellowship. (Look out for the videos as the challenges take place.)
Selin Kurun, 27
Brooklyn, New York
Where are you working right now?
I'm a junior interior designer for a design and architecture firm that specializes in homes, development, hospitality, and product design. I had the opportunity to intern for them during my senior year, and once I graduated, I was able to become a junior designer. Thus far I've worked on residential and hospitality projects. I'd love to continue to grow and learn at the firm while focusing on hospitality design.
How would you describe your style as a designer?
My personal style is warm and inviting. This goes for who I am as a person and for the spaces I design. I approach each project with the same passion and curiosity as I have towards life. To be a designer is to be forever curious.
Where did you grow up, and how did that shape your creative outlook?
Growing up in Brooklyn, just a train ride away from Manhattan, has shaped the person I am in so many ways. Surrounded by a sea of people from different cultures, backgrounds, and ethnicities has raised me to be open-minded, and given me in-depth knowledge of and appreciation for what the world has to offer.
Tell us about one of your earliest encounters with design.
My father is a jack of all trades who literally knows how to build and fix anything and everything. He has an entire studio full of tools that I've learned to use just by watching him work. Thanks to him, I became obsessed with designing at a very young age. I would find mirrors or furniture on the curb and take them back home to repurpose. I'd paint, reupholster, and fix these treasures up and use them to decorate my room—my bedroom was constantly evolving.
How did you land in the world of interior design versus another creative discipline?
Shortly after earning my associate's degree in fashion design, I decided to follow my gut and started pursuing interior design. During this transition, my sister, Sibel, and I started our own event-design company, Design Haus. For some time, we were designing events from weddings to corporate parties. It was a great experience to not only understand the creative side, but also the business aspect of launching something on your own. After my sister moved to San Francisco, I continued to study interior design and graduated in New York.
How did design school shape who you are now?
The biggest lesson I learned in school was to not only believe in my abilities, but to stay true to my style. I didn't sleep much during those four years, but the creative energy between all my peers kept us going. I loved being surrounded by other talented individuals, each with their own style and perspective. There is this amazing energy when you're able to bounce ideas off each other and see things through someone else's eyes.
What are your ultimate professional ambitions?
For my senior thesis, I designed a women's social-wellness center. Its purpose was to foster a community of women who uplift and guide one another through everyday life issues. After spending an entire semester dedicated to research, and then an entire semester to designing, I became drawn to the project's philanthropic aspect. My goal is to continue to create spaces that serve a purpose for a community.
This is paid content produced for an advertiser by New York Brand Studio. The editorial staff of The Cut did not play a role in its creation.