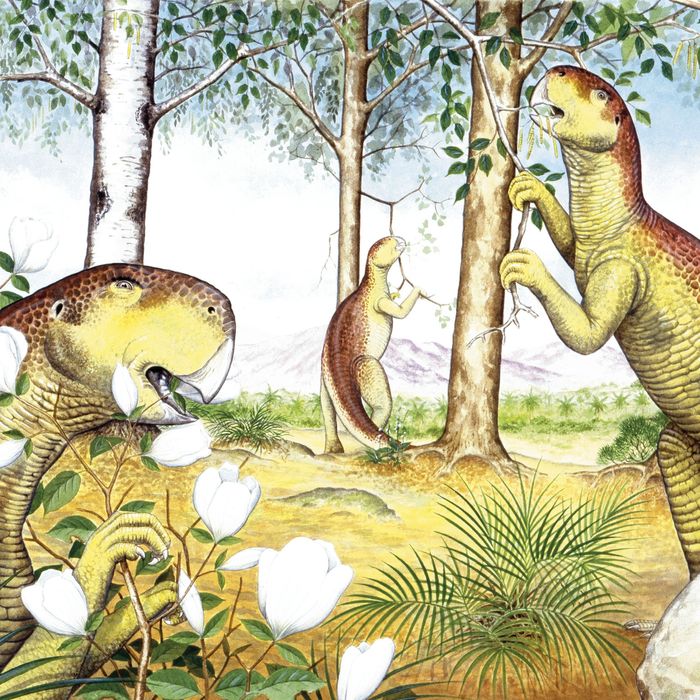 Dinosaurs.
Photo: DEA PICTURE LIBRARY/Getty Images/DeAgostini
According to some wonderful researchers over at Oregon State University, dinosaurs preferred floral scents. Entomologist George Poinar Jr. led a study that found that ancient flowers smelled pretty good — nice enough, they suggest, to attract dinosaurs.
"Floral essences from these early flowers could … have attracted these giant reptiles," Poinar said to the New York Post. His study, which was published in the peer-reviewed journal Historical Biology, looked at flowers that had been trapped in amber, some of which are now extinct. They determined that the same compounds found in fragrances today were also apparent in the late Cretaceous Period. Essentially, what smells good to us now also could have smelled good to a dinosaur.
Which raises an important question: What's the best perfume for each kind of dinosaur? Read on for the Cut's recommendations.
For a Velociraptor
For a Pterodactyl
For a Tyrannosaurus Rex
For a Stegosaurus
For a Brontosaurus
For a Triceratops
If you buy something through our links, New York may earn an affiliate commission.