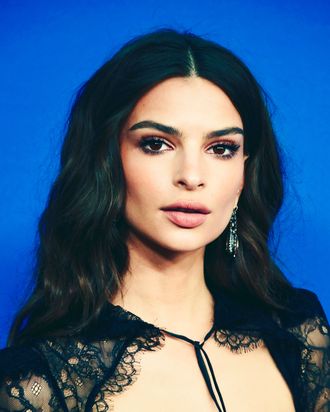 Emily Ratajkowski.
Photo: Kevin Mazur/WireImage/Getty Images
In an interview with Paper magazine published on Monday, pasta feminist Emily Ratajkowski says she thinks of her Instagram "as a magazine," specifically "as a sexy feminist magazine."
What does a "sexy feminist magazine" entail? According to Ratajkowski's Instagram, it's lots of pictures of her in high-cut bikinis and crop tops. Indeed, like many magazines — the sexy ones, at least — flipping through it makes me feel bad about myself and my body, and makes me want to buy things (jorts, something from her swimsuit line, an Ab Blaster™) in order to make myself feel better.
As for the thought-provoking features and in-depth investigations that might be part of a "sexy feminist magazine"? Ratajkowski concedes that her Instagram does not represent her "full narrative."
"I mean, does anybody's?" she asked Paper. "I am not going to shout from the rooftops that I am smart on a visual platform."