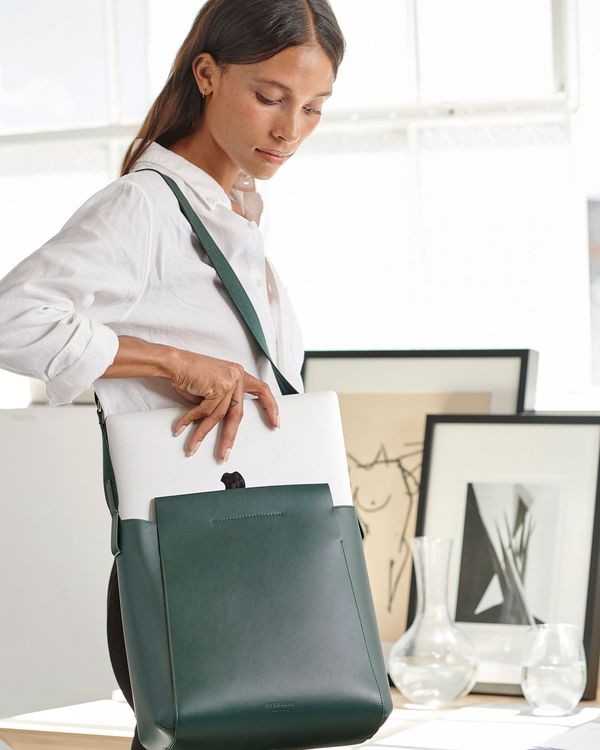 Photo: Courtesy of the Retailer
As much as you may want to resist Everlane's allure, the brand knows exactly how to rile you up and make you want to shop. Everlane has already created surefire hits with its jeans, flats, and even underwear, but it's never really focused on fancy leather handbags. Its most successful launch has been the day tote — a work-friendly catchall of which Meghan Markle is a fan. But while the day tote is sleek and roomy, it lacked compartments and a secure closure.
Now, along comes The Form, a sophisticated structured bag that's smaller than their best-selling tote. Launched today, it features an adjustable strap so you can dangle it from your wrist or sling it across your chest. Instead of zippers or snaps, Everlane added magnetic closures to ensure everything will remain secure but still easily accessible. The best part? A tech compartment in the center that's meant for a 13" laptop, plus other stash pockets so you'll never have to dig around a bottomless pit again.
The Form costs $235 and comes in three colors: black, cognac, and dark green. Scroll ahead to shop them all.
If you buy something through our links, New York may earn an affiliate commission.