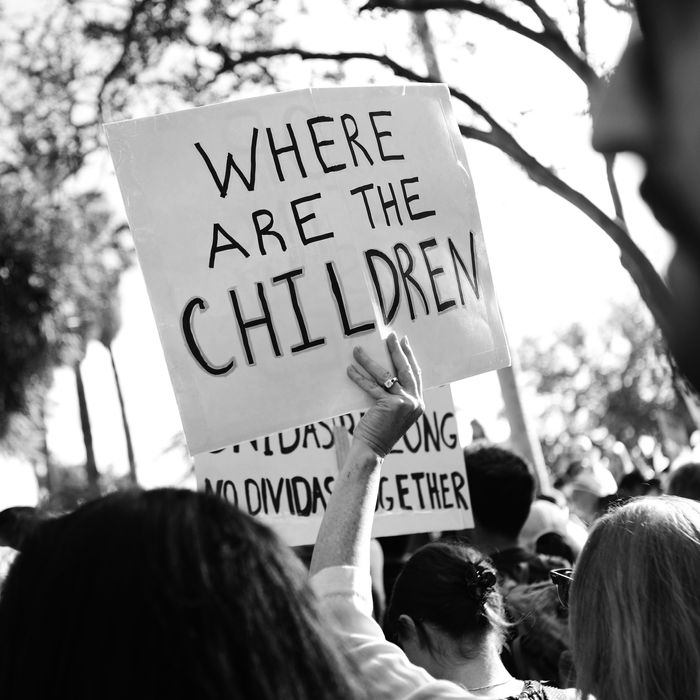 Protesters.
Photo: Mario Tama/Getty Images
Although the deadline to reunify immigrant families separated at the border passed weeks ago, the Trump administration has still not reunited more than 500 children with their parents, according to new court documents.
As HuffPost reports, a status report filed Thursday shows that as of August 20, 528 migrant children were still in government-contracted shelters. The court-ordered deadline to reunite these children with their parents was July 26, nearly one month before the filing. An official previously said of the children still being kept from their parents, 23 were under the age of 5 — and 343 had parents who had already been deported from the U.S., HuffPost reports.
The affected migrant children were separated from their parents under the Trump administration's cruel and inhumane "zero tolerance" immigration policy, which ripped families apart at the border. Nearly 3,000 children were separated from their parents under the policy. After public outcry, President Donald Trump signed an executive order ending his own policy. Trump's compromise was to instead detain entire families together.
The status report filing comes shortly after a New Yorker report, in which an administration official told writer Jonathan Blitzer that the administration had been surprised by the public's reaction to its family-separation policy. "The expectation was that the kids would go to the Office of Refugee Resettlement, that the parents would get deported, and that no one would care," the official said.