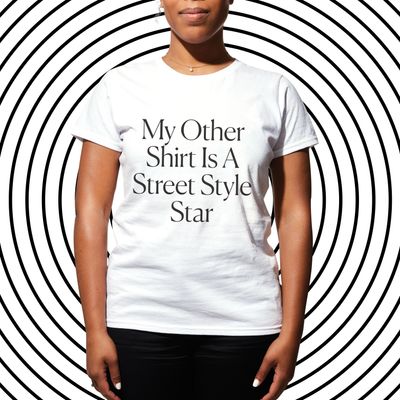 As promised, new and timely slogans that we're thinking about a lot will be added to the Cut Shop each week. Here's our latest addition.
With New York Fashion Week street-style stars looking more and more alike, it's actually not that hard to stand out in a crowd. This is convenient because "not trying too hard" is always the goal during the shows. As past seasons have proved, outfit planning is rendered moot by unpredictable weather. Never RSVP yes to everything. Never take cabs.
Our plan this September is to wear a T-shirt every day of fashion month. But, of course, they can't just be any old T-shirts. Below, some outfit options for the lazy insider, including an ode to Phoebe Philo. Phoebe, we hope you're off relaxing somewhere in a T-shirt yourself.
See all the Cut Shop T-shirts, here.