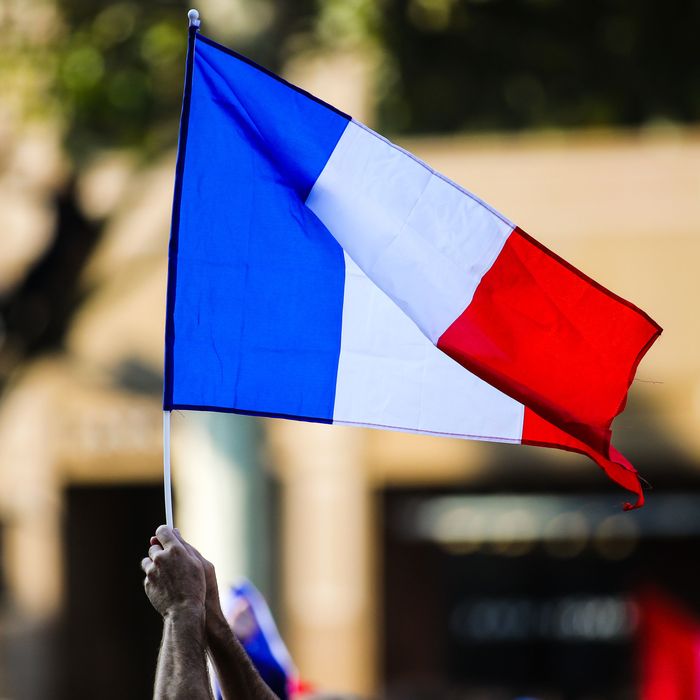 Photo: Edward Berthelot/Getty Images
France, known to many as the land of baguettes, l'amour, and aggressive catcalling, is now hoping to reverse course: Lawmakers have approved a bill that will introduce on-the-spot fines for street harassment, Reuters reports.
As part of a larger effort to combat sexual violence, the law would introduce charges of up to 750 euros for catcalling or other incidents of inappropriate behavior in public places. The vote comes only days after a video that showed a young woman getting punched by a passerby after she responded to his catcalling outside a Paris café went viral, sparking outrage across the nation. But French lawmakers had been considering such fines since the emergence of the #MeToo movement and the post-Weinstein reckoning, when women in France took to social media with the hashtag #BalanceTonPorc ("Expose Your Pig").
"Harassment in the street has previously not been punished," Marlène Schiappa, gender equality minister and one of the architects of the new law, told Europe 1 radio on Thursday. "What's key is … that the laws of the French republic forbid insulting, intimidating, threatening, and following women in public spaces."
The new legislation also extends the statute of limitations for filing sexual-assault reports; the deadline will now be 30 years from when the survivor turns 18, a decade longer than was previously allowed by law.
While the bill faced some initial backlash when it was proposed last year, Schiappa told Reuters the government is not looking to "kill the culture of the 'French lover.'"
"We want to preserve seduction, chivalry, and 'l'amour à la francaise' by saying what is key is consent," she said in October. "Between consenting adults everything is allowed … but if someone says 'no', it's 'no' and it's final."