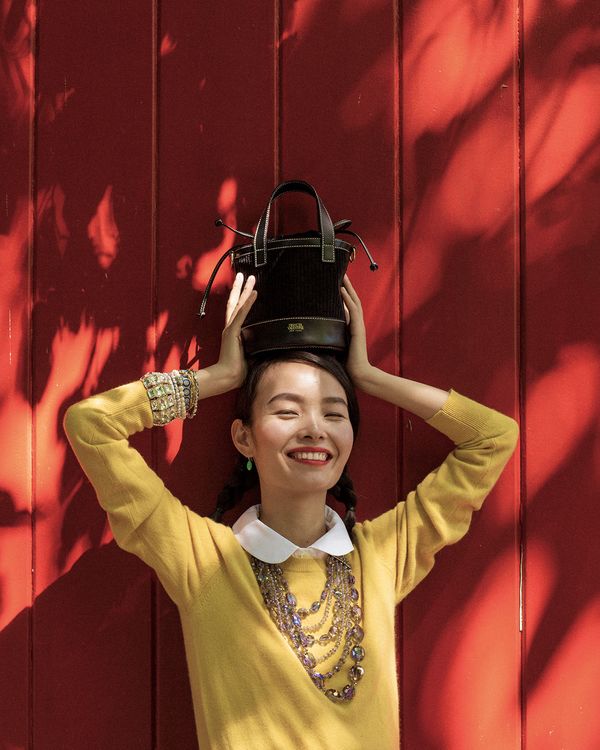 A campaign image from Frances Valentine's fall 2018 collection.
Photo: Margaret Cepis
Earlier this month, Frances Valentine — an accessories brand co-founded by Kate Spade in 2016 — quietly launched their fall collection. The seasonally friendly line features colorful shoes, bags, and jewelry in rich prints and colors like ruby red, emerald green, and of course, plaid.
Spade died earlier this summer which led to a rush on the brand's pieces. But her magic lives on — not only in this new release but also in future creations. Elyce Arons, a close friend and business partner of Spade's who co-founded the brand with her (along with Andy Spade and Paola Venturi) said that Spade finished designing many future collections before her death.
"We have an endless amount of her designs for future years," said Arons. "Katy had a need to create and had quite a lot of designs which she created during her time off between selling [her eponymous brand] in 2006 and starting on Frances Valentine in 2016. Frances Valentine is a trove of Katy's works, her designs, her inspiration, her talent, and her vision."
The newest line ranges in price from $30 for a pair of earrings to a $395 for tumbled leather tote bag. Other standout items include the $295 Elyce loafers and a (very on-trend) small corduroy bucket bag priced at $195. Many of the items are easily identified as Spade's creations, including bags ornamented with velvet bows and a classic pair of Mary Janes reimagined in metallic leather. "Katy never had any definitive inspiration," said Arons. "She took things from everyday life and made what she most wanted and loved."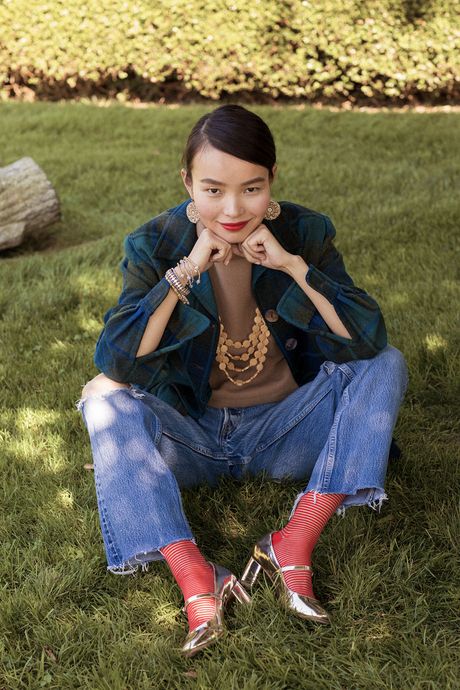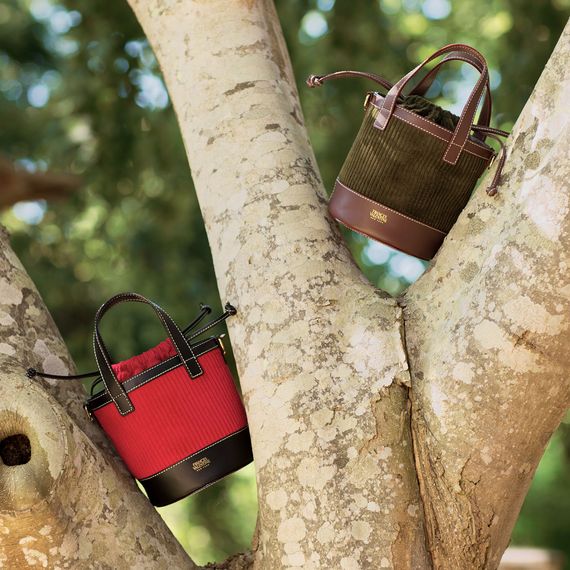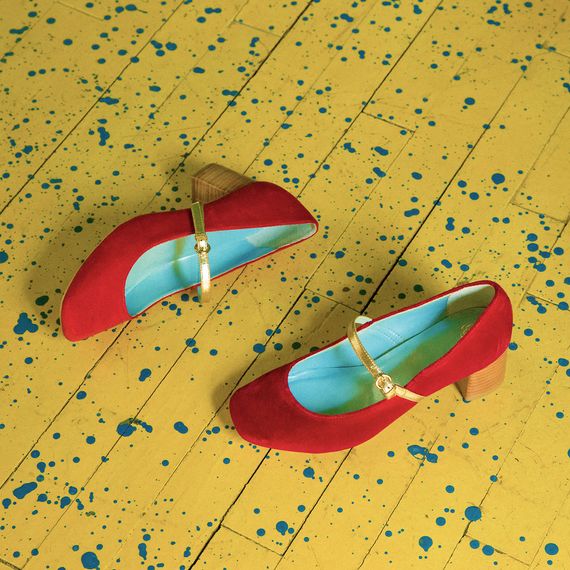 Campaign images for the collection were shot by the brand's art director Margaret Cepis at Robert Dash's Madoo Gardens in Sagaponack, New York. Spade's influence is evident from the location to the model's cheerful expressions to the outfits. One dress in particular, a bright printed number paired with a hot-pink cropped jacket, calls to mind outfits Spade frequently wore. It's a nice, touching reminder of her legacy.
The collection is available for purchase now and you can scroll down to see more pictures.