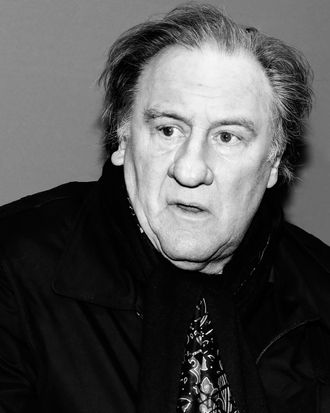 Gerard Depardieu.
Photo: Eric Fougere/Corbis via Getty Images
French actor Gérard Depardieu has been accused of rape and sexual assault by a 22-year-old actress and dancer, the BBC reports.
The actress filed a formal complaint with French police on Monday, alleging she was sexually assaulted by Depardieu, a 69-year-old icon in the French film industry, according to French radio. A lawyer for Depardieu told AFP that the actor "absolutely denies any attack, any rape."
Le Parisien reports the actress told police she had been assaulted by the actor twice this month at Depardieu's home in Paris. In both instances — which allegedly took place, respectively, on August 7 and 13 — the actress had reportedly been at Depardieu's residence for an informal rehearsal of a play. The actress had also reportedly been receiving professional advice from Depardieu.
According to the BBC, the unnamed actress initially made a statement to police in Lambesc, southern France, and the case was then passed to prosecutors in Paris.
This is a developing story. We will update as more information becomes available.