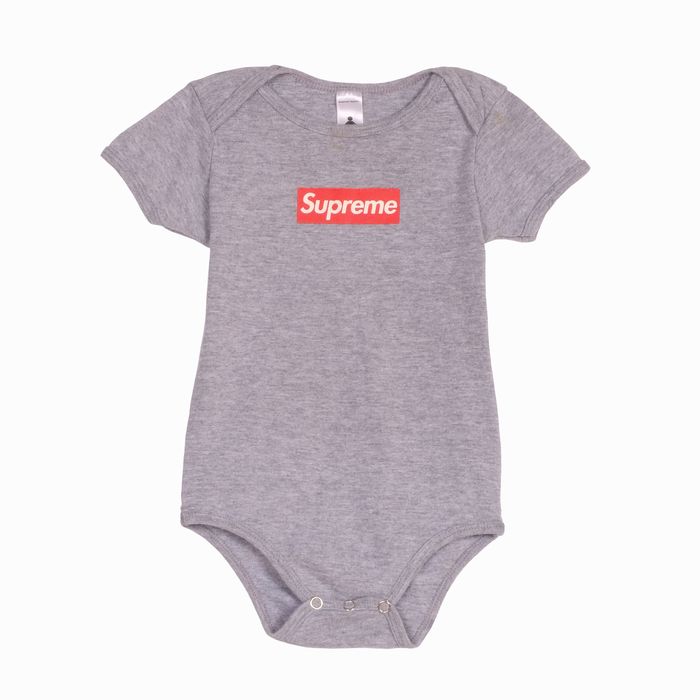 Photo: Courtesy of Grailed
On Wednesday at noon ET sharp, a Supreme baby onesie went up for sale on Grailed, a popular resale website, for a cool $20,000 along with 135 other rare pieces from fashion designer Matthew Williams's personal archive. Why so expensive? Well, in addition to being one-of-one, the teeny-tiny "Stuntin Like My Daddy" garment (as it says on the back) was a gift to Williams from Supreme's elusive founder, James Jebbia.
Williams is the founder and creative director of his own label, Alyx, which is named after his daughter. But his background in fashion explains why someone like James Jebbia gave him a baby romper in the first place, because Williams has been on the scene from the beginning: he started his own streetwear collective called Been Trill with Heron Preston and Virgil Abloh, before they became household names. Both Abloh and Kanye West, whom Williams once worked with as an art director, cheered front row when Alyx made its Paris Fashion Week debut this summer. He's a part of the family, hence the onesie.
Would you pay $20,000 for a piece of fabric that small, though? According to Grailed, it's not even made by Supreme — the label says American Apparel and it was printed in Chinatown. But maybe that makes it even better?
Proceeds from the sale will benefit the SOL Connect x MMW initiative in Lamu, Kenya. But if you can't afford a $20,000 baby onesie right now, and want a little hypebeast that badly, you could just Zazzle it.