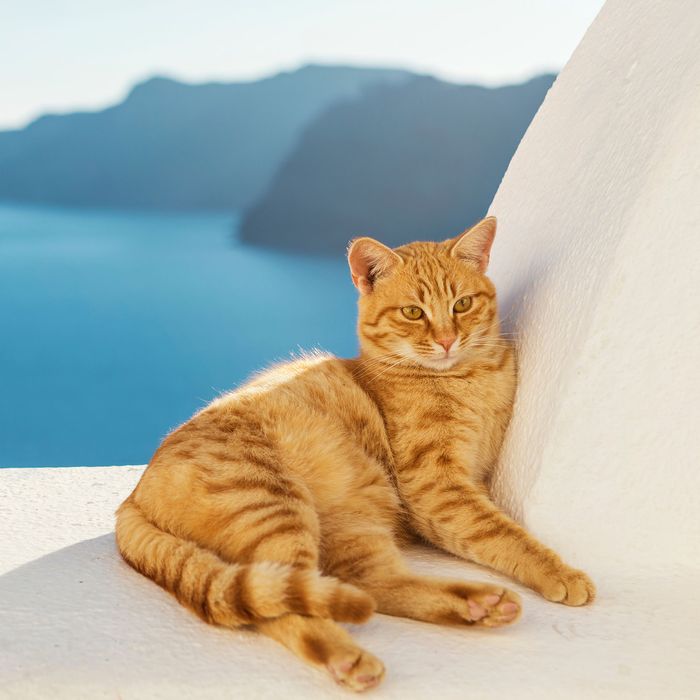 Photo: Frank Anschuetz/Getty Images/EyeEm
Summer is almost over. You're resentful about having to spend its final, fleeting days wasting away in your frigid office. You've seen Mamma Mia! Here We Go Again multiple times and dream of having a breezy Mediterranean lifestyle for yourself. There's only one possible solution to this problem: abandon all your responsibilities, escape your entire life, and move to a remote Greek island to care for 55 rescue cats.
A job listing at God's Little People Cat Rescue has gone viral after offering up the opportunity to do exactly that. The cat sanctuary is hiring one person to oversee the care of 55 rescue cats, as well as nearby ferals. The position would be paid and also include lodging at a house with a view of the Aegean Sea. There was no mention of frequent, elaborate song-and-dance routines based on the music of ABBA, but I assume they're welcomed.
"From experience the job is most suitable for someone 45+ years of age, who's responsible, reliable, honest, practically inclined," the listing states. "And really, with a heart of gold!" As of August 8, the cat sanctuary said they'd received 200 applications.
Good luck.