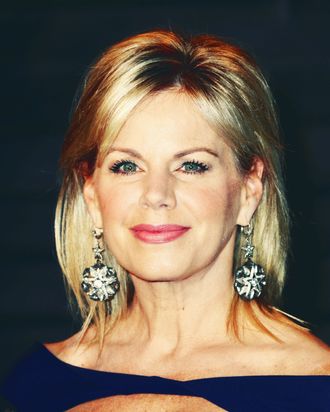 Miss America chair Gretchen Carlson.
Photo: Frederick M. Brown/FilmMagic/Getty Images
After the reigning Miss America accused her of bullying, former Fox News host and current Miss America chair Gretchen Carlson made a series of statements that seemed to both deny Cara Mund's allegations and cast her as responsible for the organization's lost scholarship money.
Last Friday, Mund wrote a letter published on philly.com claiming that Carlson and CEO Regina Hopper had abused their power and acted inappropriately toward her every single day.
"Our chair and CEO have systematically silenced me, reduced me, marginalized me, and essentially erased me in my role as Miss America in subtle and not-so-subtle ways on a daily basis," she wrote. "After a while, the patterns have clearly emerged, and the sheer accumulation of the disrespect, passive-aggressive behavior, belittlement, and outright exclusion has taken a serious toll."
Carlson, who was appointed chair of the organization after the former CEO resigned in the midst of a sexist-email scandal, said she was "surprised and saddened beyond words" to learn of Mund's allegations in a statement she released on Twitter.
"I also want to be clear that I have never bullied or silenced you," she wrote. "In fact, I have acknowledged to you and your parents many times that the organization understands the frustration of serving during a change-filled and stressful year. It surely was not what you had expected."
Carlson went on to claim that the Miss America organization had lost $75,000 in scholarship money due to Mund's accusations against her.
"Friday, as an organization, we learned that $75,000 in scholarships which would have been the first scholarship increase in years, is no longer on the table as a direct result of the explosive allegations in (Mund's) letter," Carlson wrote. "The impact won't stop there — we are already seeing a negative ripple effect across the entire organization and I am so concerned that it will dilute the experience for the next woman selected to wear the crown."
Soon after Carlson tweeted her statement, people were quick to criticize it.
Mund has not yet responded to Carlson's statement.