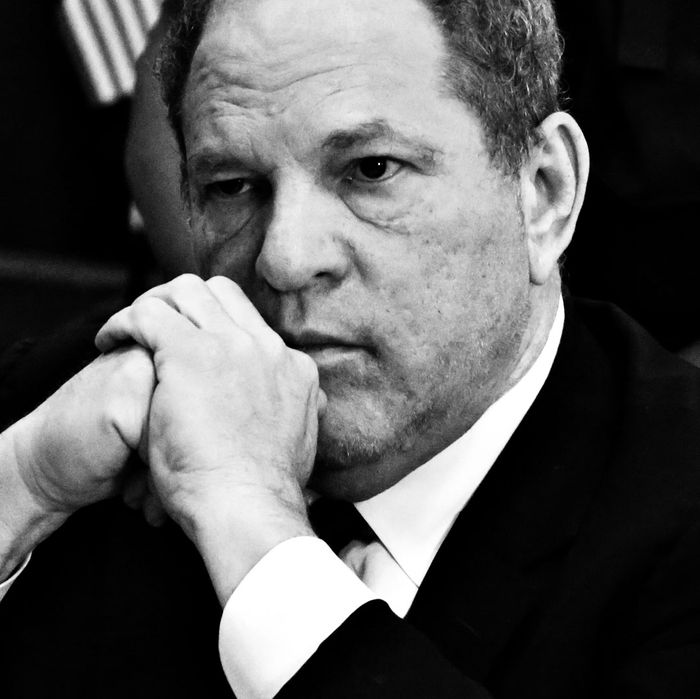 Harvey Weinstein.
Photo: Jefferson Siegel/Getty Images
A federal judge has granted attorneys for Harvey Weinstein permission to utilize emails from one of his alleged victims in a motion to dismiss a criminal case. The legal team will use these communications to argue that Weinstein was in a romantic relationship with his accuser, ABC News reports, as part of an ongoing attempt to get the fist-degree rape charges against him dropped.
After Weinstein's council requested an emergency hearing, Judge Mary Walrath decided a motion could include the emails as long as the alleged victim's name and initials were censored. Weinstein's lawyers will now be able to use over 40 emails in their motion to dismiss. "They are endearing, intimate, pleasant, flattering, friendly emails between her and Mr. Weinstein," Weinstein's lawyer said, according to Variety. "If the grand jury had these emails, they would not have indicted."
In June, Weinstein pleaded not guilty to one count of first-degree rape, one count of third-degree rape, and one criminal-sex-act charge. The charges stem from accusations made by Lucia Evans, as well two different unnamed women.