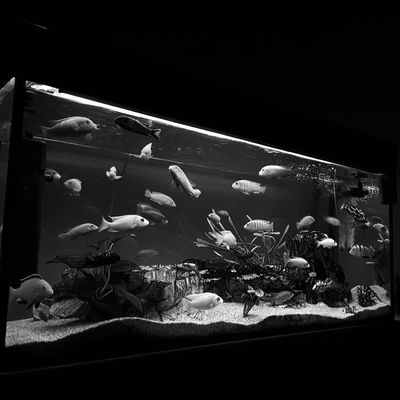 Photo: Vladimir Krivoshiev/EyeEm/Getty Images
Weeks after San Francisco man Brian Egg went missing, authorities made a chilling discovery inside his home: a headless corpse floating in a fish tank. Now, the San Francisco Chronicle reports, the police are attempting to figure out if the body is his.
Egg, 65, was first reported missing in late July, per the Associated Press. Police visited his home multiple times to check on him, though nobody came to the door. But on August 14, neighbors noticed private crime-scene cleaners parked outside and phoned police; when they arrived, they noticed "a strong decaying odor" and arrested a man present outside the house, 52-year-old Robert McCaffrey, on suspicion of homicide.
After obtaining a warrant, police spent two days searching the home before discovering the body "in a concealed part of the house" on August 17, said police Commander Greg McEachern. Thirty-nine-year-old Lance Silva was also arrested on suspicion of homicide.
Neighbor Scott Free spoke to the Chronicle about Egg:
He said Egg often has "drifters" stay with him at his home. Around the time he went missing, Free said two unidentified men were living at the home, coming and going and doing work outside.




After police did the welfare check and were told Egg was on vacation, the men in Egg's home began "frantically cleaning" around the property, said Free and another witness, Carlo Poladian.
The Cut will update this post as more information becomes available.