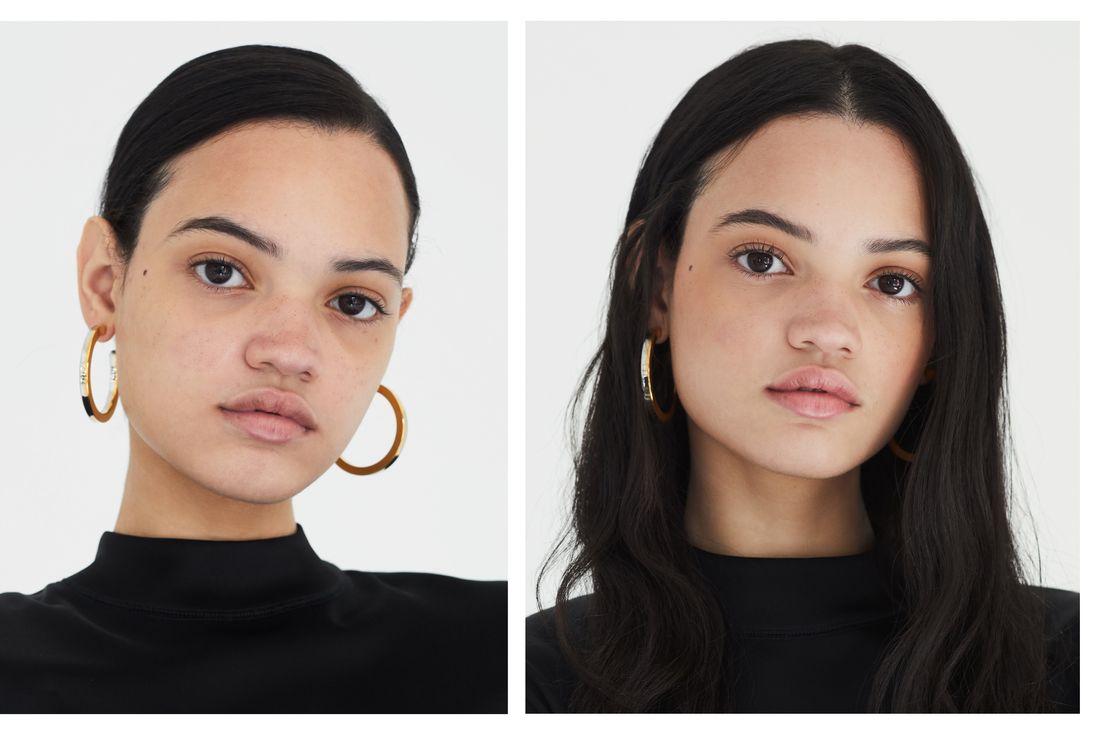 Photo: Photo: Maxime Cardol
Things to keep light: carry-on luggage, study-abroad relationships, and your foundation. If you have skin that's prone to redness or textural issues, your inclination might be to reach for a heavier coverage foundation or use a bit more product. But according to Daniel Martin, Meghan Markle's favorite makeup artist, it doesn't have to be so.
Martin, who favors a healthy and natural approach to beauty, believes that you don't have to blanket your skin in makeup to make it look smooth and flawless. He shows us the special techniques he uses to even out skin tone, while keeping the skin fresh, dewy, and looking natural. Here are Martin's tips and tricks for using a light, easy hand.
Watch the Video
Step One: Moisturize
Yes, all makeup tutorials start with this step. Your skin just looks better when it's well hydrated. In this case, Martin starts with a small amount of moisturizer (Air Repair Complexion Boosting Moisturizer), followed by a bit of tinted eye cream (Tatcha The Pearl Tinted Eye Illuminating Treatment).
Step Two: Start With Concealer
Starting with concealer is a key technique in evening out skin tone. As the its name suggests, the product's a little thicker than foundation and helps to cover up. "It acts as a slight color corrector and knocks out redness," says Martin. Choose one (he's using Laura Mercier Flawless Fusion Ultra-Longwear Concealer) that is your shade or one shade lighter, and gently buff it into red-prone areas.
Martin is using a fluffy eye-shadow brush to ensure that everything remains light — you don't have to over-conceal red areas and make it look pancake-like. As a general rule, the fluffier the brush, the lighter the coverage.
Step Three: Apply a Light Layer of Foundation
Don't use too heavy a hand with the foundation (he's using Dior Backstage Foundation). Martin likes to do very light layers rather than applying too much at once. "It looks more natural," he explains.
Step Four: Add More Concealer, If You Need It
Do you want more coverage in some areas? Go ahead, dot on some more concealer and buff it in. It won't look spackled on since you've only been doing light layers.
Step Five: Bronze Yourself
It might sound a little counterintuitive, but don't be afraid to add a little color back into your face after taking all of the redness out. Take a fluffy bronzer brush and dip it into matte bronzer (like NYX Matte Bronzer) — it will add a bit of color and dimension to the face. You don't want your face to look flat.
Don't choose a sparkly bronzer — any shimmer will draw attention to redness or areas with textured skin. Swirl the brush lightly onto your cheekbones and up and diagonally to just underneath the outer corner of your eye.
Step Six: Apply Some Coral Blush
Next, choose a blush color. Avoid any kind of red-based blushes. Martin suggests trying coral. The color might remind of of your Nana's retirement home, but it's also a flattering shade on most skin tones. Take a light brush and gently blend it onto the apples of the cheek.
The Finished Result