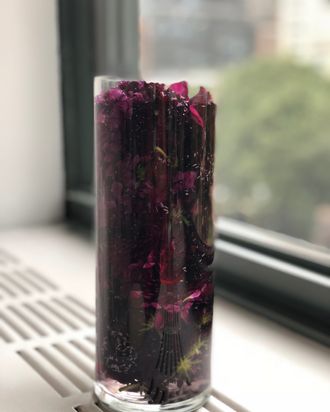 A drowned floral arrangement.
Welcome to Summer Blooms: The Cut's guide to floral arrangements.
On Tuesday, Rihanna showed up on the cover of British Vogue. Everyone was focused on her tiny eyebrows, but I kept staring at her elaborate floral headpiece. Filled with deep red carnations, inky purple dahlias, and black calla lillies, it was a dark, dreamy image that reminded me of my favorite fall runway show by Noir Kei Ninomiya, where all the models wore head-to-toe black. Some even had their faces obscured by intricate floral masks — the personification of freakebana. Suddenly, it seemed very clear that what was missing from my desk was a goth bouquet.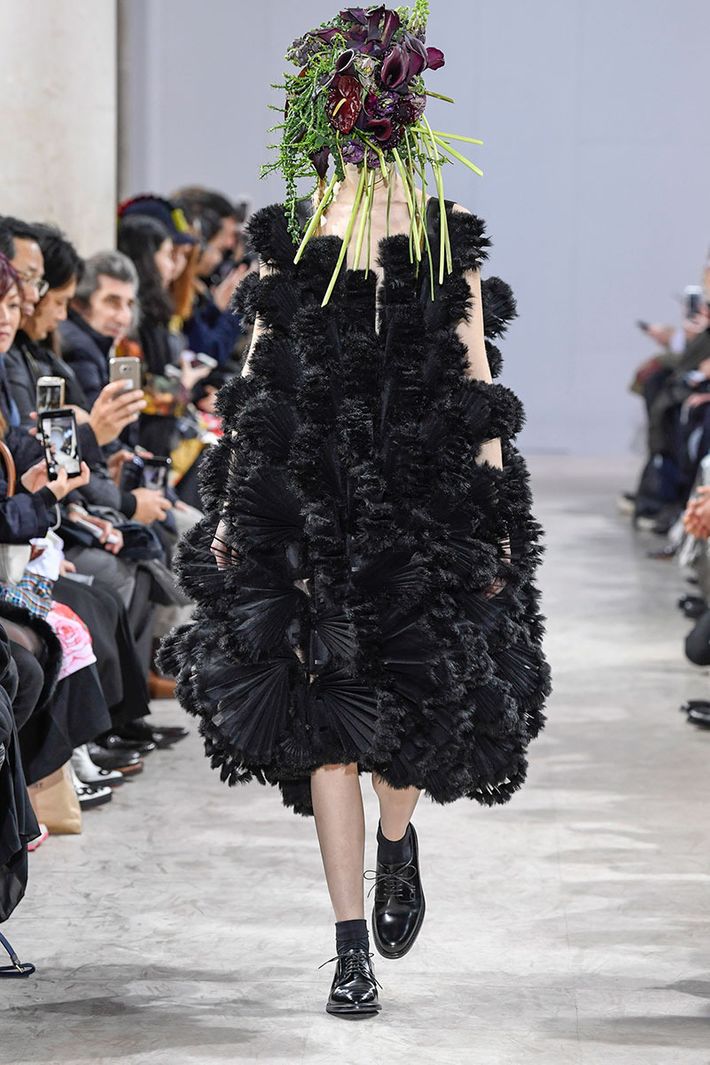 With images of dark blossoms dancing in my head, I set off for the floral market. I learned quickly that executing my vision was going to be really expensive. Sticking to a palette of deep purples meant forgoing cheaper options like pink roses or white hydrangeas. I settled on a spray of ranunculus as my splurge and said good-bye to the prohibitively priced black calla lillies. To round out the mix, the shop suggested I pick up two different types of scabiosa (a delicate, droopy purple-and-white flower) and some zinnias. It wasn't Rihanna-levels of drama, but it would do.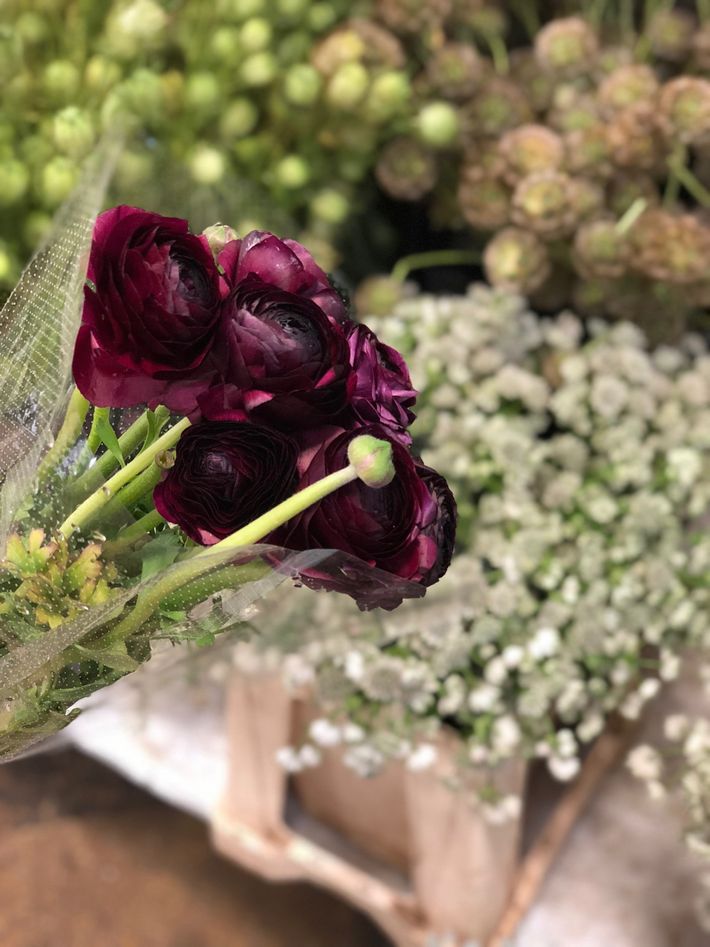 Arranging them turned out to be trickier than I anticipated. The initial plan was to go Japanese avant-garde with black florist tape and stick pins — something you could imagine as a complement to the Noir Kei Ninomiya outfits. But the flowers proved to be too floppy and wild to be restrained. Trimmed and casually thrown in a Saipua vase, the bouquet was pretty but lacked the visual punch that I felt when I looked at my inspiration images.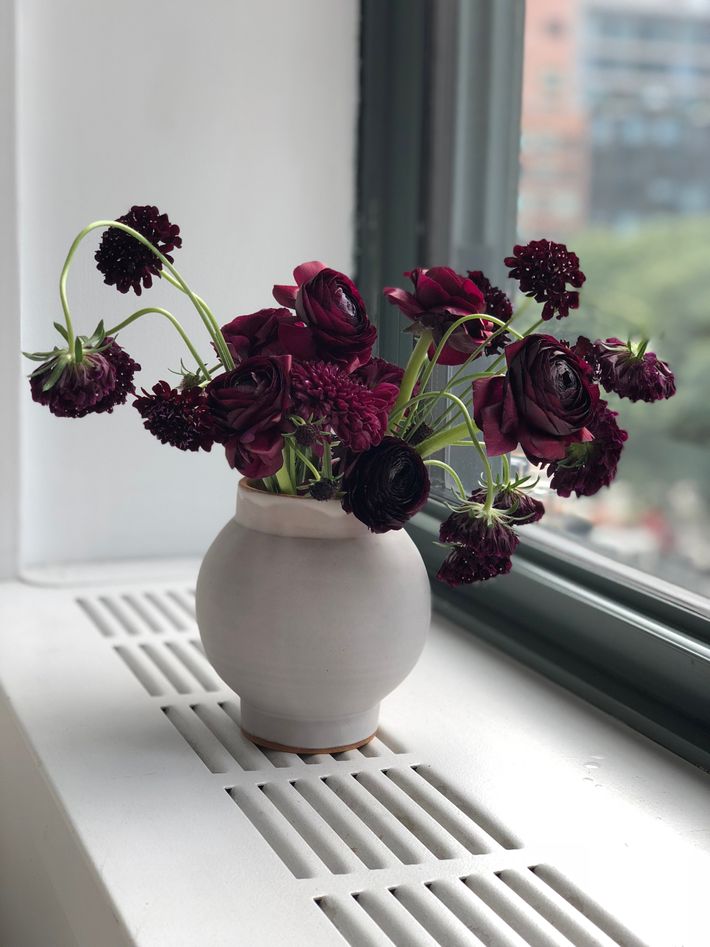 The Cut's editor-in-chief Stella Bugbee and I are both longtime fans of Azuma Makoto, a Japanese floral artist who creates large installations. He's the brains behind the jaw-dropping spring 2017 runway at Dries Van Noten, which featured ice-encased arrangements that slowly melted onto the floor. Makoto plays with water, glass, and color to form surreal images.
While most of his ideas are difficult for the average person to execute, one happens to be extremely easy and cool. All you have to do is snip off all the flowers, dunk them in water, and let them sit until they absorb enough liquid to fill the vase. When submerged in water, the blooms look nearly black — a perfect solution for my lackluster arrangement. After all, what could be more goth than a drowned bouquet?