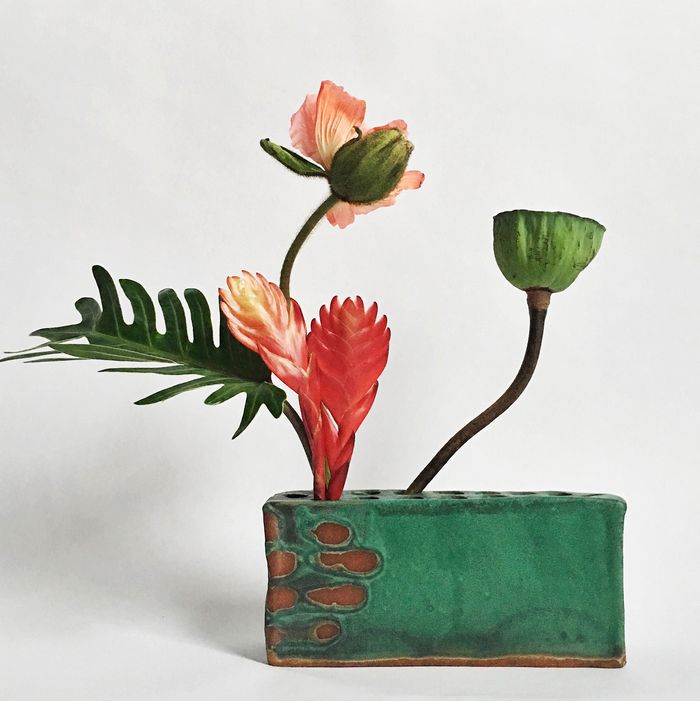 Welcome to Summer Blooms: The Cut's guide to floral arrangements.
Flower arrangements tend to only have one life — they're placed in a vase and remain there until their ephemeral beauty has passed. But if the classic beauty of an arrangement has worn off, if you're a bit of a rebel, or if you're just looking for something to do, deconstruct it. Take what you like and leave what you don't. The end result will be more personal and often more experimental. Here's how I turned one arrangement I received into a freakebana ensemble.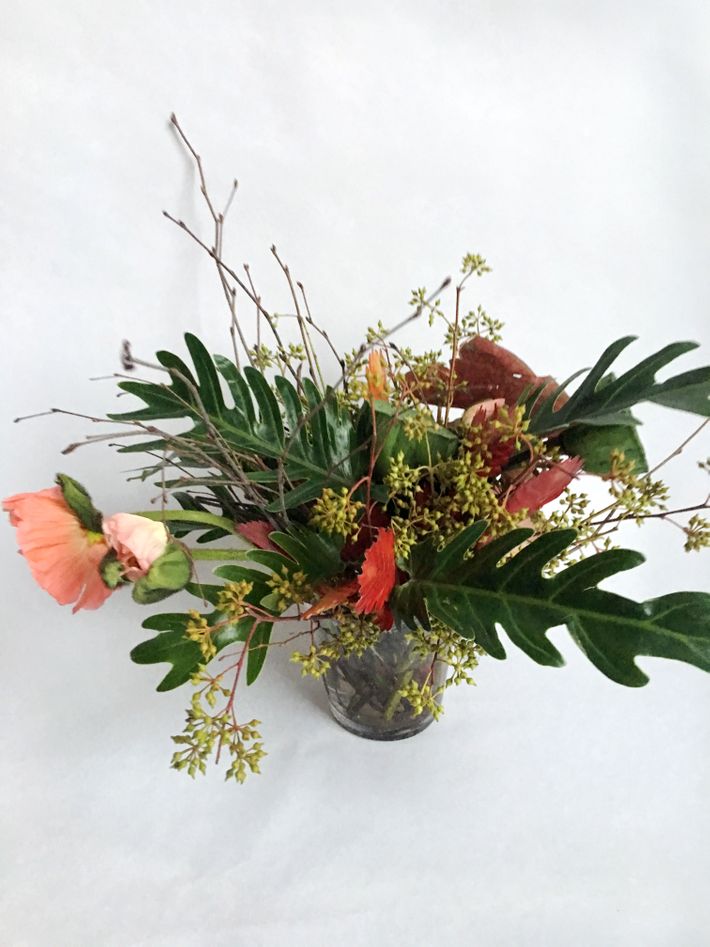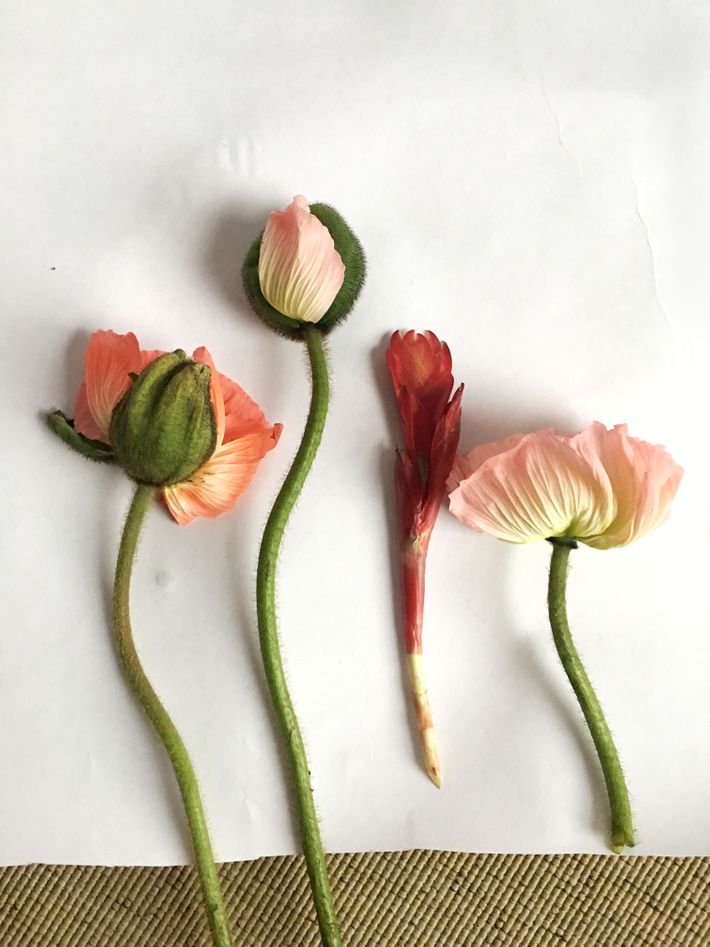 The ginger, poppies, and lotuses plucked from the original bouquet paired well with a bricklike vase made by New York's Stevie Remsberg. (Though because of the holey vase and the lotus, this isn't for trypophobes.) The contrast between the warm red, pink, and terra-cotta and the jade greens added an extra layer of depth to a five-piece arrangement. Add and take away as you see fit — the beauty of freakebana is that there's no wrong way to do it.