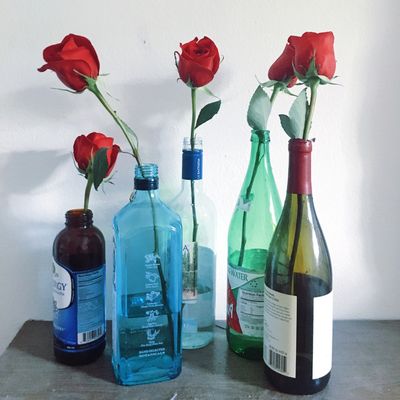 Welcome to Summer Blooms: The Cut's guide to floral arrangements.
I think if Marie Antoinette (or at least Sofia Coppola's characterization of her in the 2006 film) lived on the Lower East Side today, she'd decorate all of her parties with roses in wine bottles. Of course I cannot guarantee this, but let's look at the facts: She loved drinking, she loved parties, she loved roses, and she loved to be a bit messy.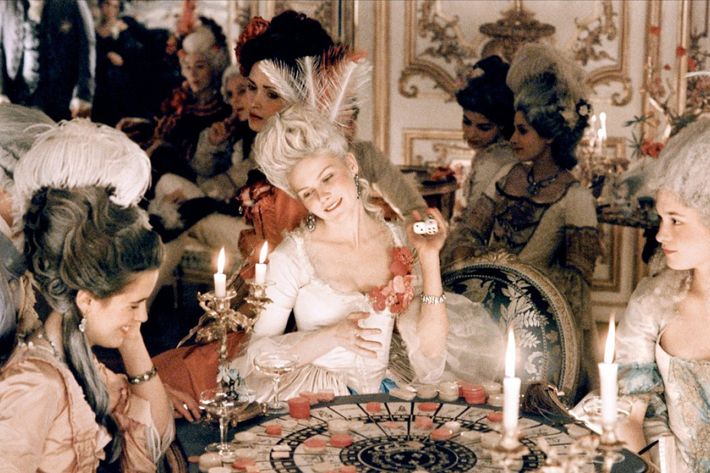 The purpose of flower arrangements to me has always been to create a mood. But what mood that should be is up to the hands arranging the flowers. You can be feeling dark and create a gothic submerged bouquet. You can be feeling bright, cheery, and organized and pick up some peonies.
Or you can be in the mood to feel avant-garde and soak in the August heat and throw a dinner party on your apartment floor. This is a mood that requires you to wear heels and nightgowns and smoke something, and to create a rule that every time a bottle is emptied, someone must refill it with water and a flower.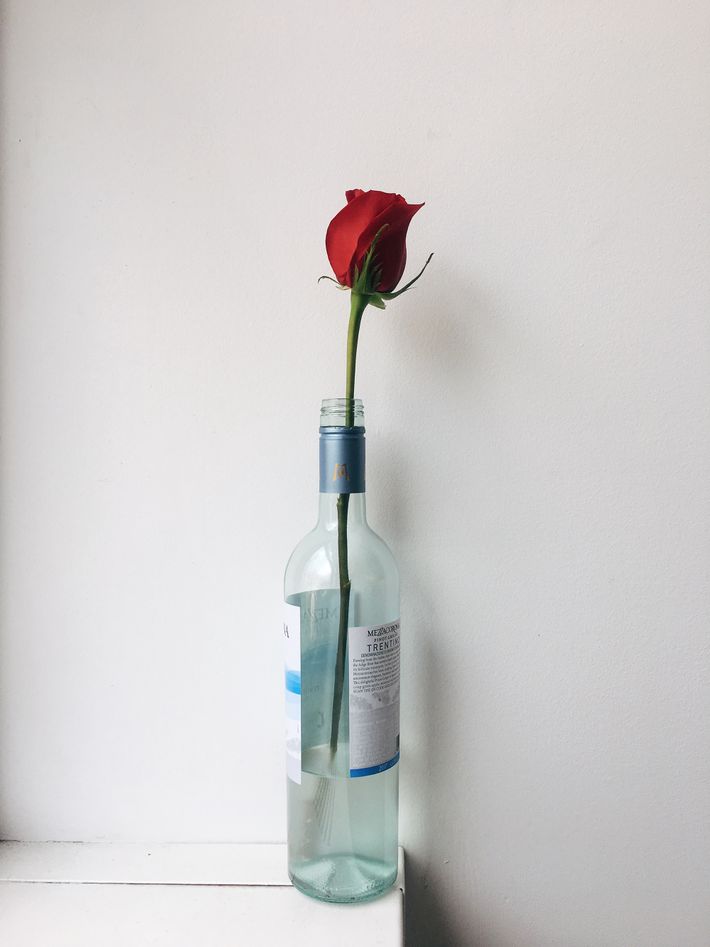 You only need two things for these arrangements: red roses and empty bottles.
If you have bottles saved that were waiting to be recycled, you can use those. Or, as they empty throughout the night, continue to rinse them out and use them so the room slowly fills with flowers. As for the roses, I get mine at Trader Joe's or a bodega. They cost a few bucks a bouquet, and there's always a variety of colors.
Could you use other flowers? Of course. But roses have a certain romance and sophistication to them that offsets the recycled vases.