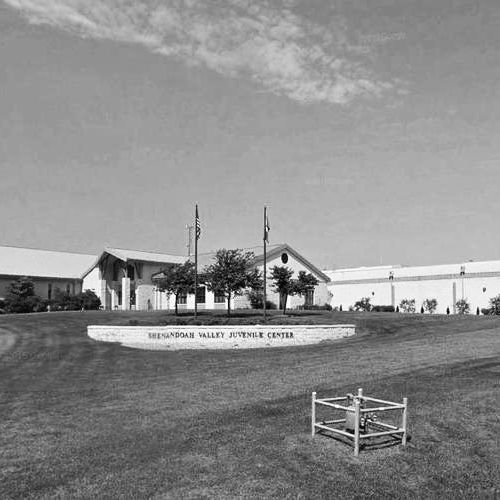 After reviewing a lawsuit in which immigrant children as young as 14 claimed they were stripped of their clothes by guards, strapped to chairs with bags over their heads, and left nude in cold cells at a detention center in Virginia, the state has concluded that the practices are not abusive.
In November 2017, a half-dozen immigrant children submitted sworn statements as part of a federal civil-rights lawsuit accusing Shenandoah Valley Juvenile Center near Staunton, Virginia, of abuse, which was brought to light this past June in a report from AP. According to the suit, children — who were detained before the Trump administration enacted its brutal family-separation policy — allege that along with being strapped to chairs and left nude, they were also beaten while handcuffed and locked up for long periods in solitary confinement between 2015 and 2018.
One immigrant child, a Honduran boy who was sent to the facility when he was 15 years old, recalls being restrained, forced into a chair, and then handcuffed at Shenandoah.
"[They] strapped me down all the way, from your feet all the way to your chest, you couldn't really move," he told AP. "They have total control over you. They also put a bag over your head. It has little holes; you can see through it. But you feel suffocated with the bag on."
Per findings issued Monday by the Virginia Department of Juvenile Justice, the above horrific allegations do not "meet the state's legal definition of abuse or neglect." However, while investigators did not find evidence of physical abuse, Time reports that investigators confirmed that Shenandoah staff is trained to use restraint chairs and "mesh spit guards" for "out-of-control residents who cannot be safely restrained by less intrusive methods."
Investigators also found that there were two incidents where staff was disciplined for using unlawful restraint techniques, neither of which were detailed in the lawsuit.
To improve the living conditions inside facility, regulators recommended steps that administrators of the jail-like center could consider, such as hiring bilingual staff, expanding "culturally relevant programming," and implementing better screening for mental-health conditions — none of which would ostensibly stop the practices about which the immigrant children complained. NBC reports that the state also told managers to look into furniture and decorations that could make the facility "more developmentally appropriate."
Following the release of the state review, Virginia governor Ralph Northam, who ordered the investigation following the disturbing AP report, applauded his administration's "quick and comprehensive examination."